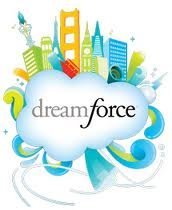 Dreamforce attracted 70,000 people to the Moscone Center in San Francisco recently and 30,000 watched coverage of the conference online.
The four day event, run by Salesforce.com even managed to entice The Red Hot Chili Peppers and MC Hammer to perform for attendees.
TechTarget had a team of reporters at the show, finding out what makes it so attractive to attendees every year.
Read all our news coverage of Dreamforce.com below.
Dreamforce news from Computer Weekly
Alzheimer UK claims government won't sign off use of Salesforce due to lack of EU data centre
The Alzheimer's Society has slammed Salesforce for not having built an EU data centre.
Barclays adopts social networking with the help of Salesforce
Compliance is a big issue but social networking is beneficial to Barclays, says head of global CRM.
Salesforce unveils new marketing cloud BI tool
Public cloud provider Salesforce launches new tool for social enterprise.
Call of Duty designers turn to Salesforce for customer queries
The Call of Duty designers used Salesforce's Service Cloud and Chatter Communities to solve customer query cases.
White house deputy CTO sings praises of NHS strategy
Deputy CTO of the White House, Chris Vein, praises the NHS's open data strategy after he works with the firm on a project make data more open to the public sector.
More Dreamforce news from TechTarget
Dreamforce conference coverage from SearchCRM.com