Bett 2014 took place on 22-25 January attracting more than 35,000 attendees and 700 exhibitors to discuss IT in education.
With the new computing curriculum due to start this September, Computer Weekly headed to Bett 2014 to find out the education industry's plans and what resources and materials are being offered to help implement the new syllabus.
In this guide you will find all of Computer Weekly's Bett 2014 coverage including news, features and photos from the conference.
Bett 2014 news and features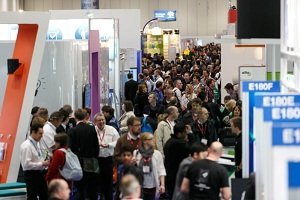 Computing curriculum opportunity to develop 'meta skills', say industry experts
Academics and industry experts claim open curriculum and chance to add gaming is an opportunity not a crisis, at Bett 2014.
We don't want to "sheep dip" computing teachers says DfE
Teachers given freedom of new open curriculum to tweak but not throw the baby out with the bath water says DfE at Bett 2014.
Computing curriculum will enable teachers to flourish, say Ofsted
The best schools create an environment where teachers can flourish, according to Ofsted.
Open Badge scheme showcased at Bett 2014
Stone Group and DigitalMe are helping teachers and students earn their technology skills Open Badges.
Secretary of state for education Michael Gove opens Bett 2014
Michael Gove opens the Bett 2014 education technology show taking place at London ExCel Centre this week.
Microsoft unveils primary school suite for computing curriculum
Microsoft unveils suite of materials to ready primary school teachers for launch of new computing curriculum.
More technology education news from ComputerWeekly.com