JRB - Fotolia
No alternative to bulk surveillance powers, says Anderson report
The government welcomes a review of the controversial Investigatory Powers Bill that found there is no viable alternative to the bulk data collection powers proposed by the bill
There is no alternative to the controversial bulk surveillance powers proposed in the Investigatory Powers Bill, according to a report by David Anderson, Queen's Counsel.

Download this free guide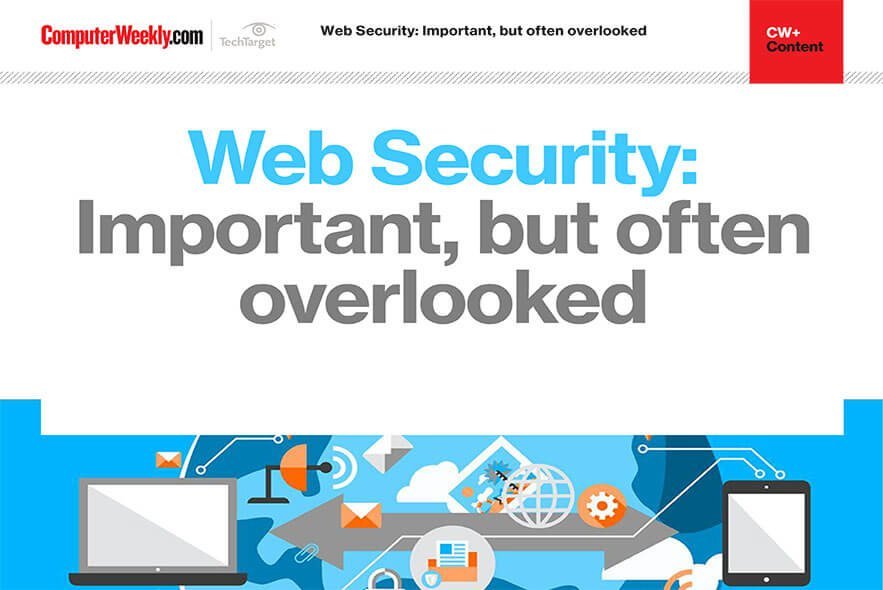 3 key web security guidelines from FS-ISAC
We address the ongoing issues regarding web security for businesses relying on an online presence. Download this e-guide and discover how to identify and address overlooked web security vulnerabilities as well as why you should look at the full security development lifecycle to reduce web threats.
"The government welcomes Mr Anderson's full and comprehensive report, which makes absolutely clear the critical importance of bulk powers," the government said in a statement.
As home secretary, prime minister Theresa May asked Anderson in May 2016 to review the operational case for the investigatory powers contained in Parts 6 and 7 of the Investigatory Powers Bill in response to privacy concerns raised by the Labour Party and civil rights groups.
The report includes a review of the Operational Case for Bulk Powers document, which was published alongside the bill.
Although the Investigatory Powers Bill is in the last stages of parliamentary scrutiny, opponents of the sweeping bulk powers contained in it saw the Anderson review as an opportunity to move toward targeted surveillance to ensure that both safety and respect for privacy rights.
Anderson, the government's independent reviewer of terror legislation, did not call for submissions to his three-member inquiry, but according to a submission by human rights group, Liberty, there was no compelling operational case for each of the IP bill's bulk powers.
For each bulk power, Liberty said, an exploration of the technical options available to our spies shows that a targeted approach would do the job just as well.
In its current form, Liberty said the bill – commonly known as the snoopers' charter – will fundamentally shift the relationship between citizen and state. According to Liberty, this will allow mass interception and mass hacking, forcing internet and phone companies to store everyone's communications data and web browsing history, and retention of bulk personal datasets, which are population-level databases.
Bulk data "vital" to UK security and intelligence, says review
However, Anderson's review said UK intelligence agencies should be allowed to continue harvesting large amounts of data from emails. The report also supports the hacking of foreign computers "in principle", but said the operational case for this kind of surveillance, known as "bulk equipment interference", was "not yet proven".
The report said intelligence agencies had used "bulk data" to identify terror suspects who posed a threat to the UK in the wake of the attacks in Paris and Brussels, identify Islamic extremists in the UK, identify foreign spies, stop suspected terrorists from entering UK, protect children from abuse, and defend companies from cyber attacks.
According to the report, bulk interception is of "vital utility" to the security and intelligence agencies and that alternative methods fall short of providing the same results.
Bulk acquisition of communications data is "crucial in a variety of fields, including counter-terrorism, counter-espionage and counter-proliferation" and its use cannot be matched by data acquired through targeted means, the report found.
Read more about the Investigatory Powers Bill
The report also said an operational case for bulk equipment interference has been made in principle and there are likely to be cases where "no effective alternative is available", and that bulk personal datasets are of great utility to the security and intelligence agencies and, in vital areas of work, there is "no practicable alternative".
The government said it is giving careful consideration to the report, which will play a central role in informing parliament's consideration of the bulk provisions in the bill at the Lord's Committee stage, which is due to resume on 5 September 2016.
"The report demonstrates how the bulk powers contained in the Investigatory Powers Bill are of crucial importance to our security and intelligence agencies," the prime minister said in a statement.
"These powers often provide the only means by which our agencies are able to protect the British public from the most serious threats that we face. It is vital that we retain them, while ensuring their use is subject to robust safeguards and world-leading oversight which are enshrined in the Ivestigatory Powers Bill," said May who introduced and championed the bill as home secretary.
Read more on Privacy and data protection