Google provides search engine database for big data analytics
Google has introduced a cloud-based big data service, which it claims is twice as fast as competitors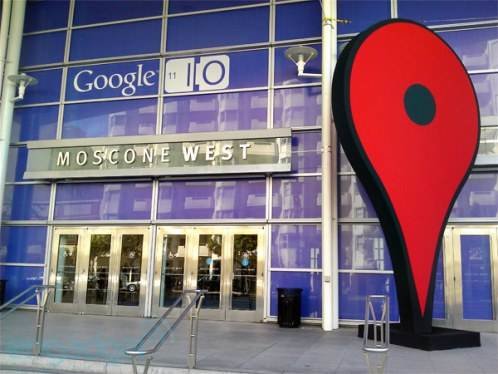 Google has introduced a cloud-based big data service, which it claims is twice as fast as those of competitors.
Based on the Bigtable database engine behind its search engine and Gmail, Google Cloud Bigtable is a fully managed, scalable NoSQL database service offered through the open-source Apache HBase application programming interface (API).

Download this free guide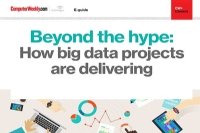 To infinity and beyond: Big data delivering beyond the hype
Despite Gartner placing it in its famous "plateau of productivity", big data has and still is, delivering beyond the hype. We look at a few high-profile examples of how organisations are reaping the benefits of their big data projects.
Google said the Cloud Bigtable service provides automatic background scaling and replicated storage.
It competes with HDInsight on the Microsoft Azure cloud and a range of Amazon Web Services (AWS) big data services, including Elastic MapReduce for Hadoop, Kinesis for data streaming, RedShift for cluster-based data warehouses, Amazon RDS for Aurora and My SQL, along with DynamoDB for NoSQL.
In a blog post, Google product manager Cory O'Connor wrote that the service was aimed at tackling the growth of analytics in business.
"As businesses become increasingly data-centric, and with the coming age of the internet of things (IoT), enterprises and data-driven organisations must become adept at efficiently deriving insights from their data. In this environment, any time spent building and managing infrastructure, rather than working on applications, is a lost opportunity," he wrote.
"Cloud Bigtable is ideal for enterprises and data-driven organisations that need to handle huge volumes of data, including businesses in the financial services, AdTech, energy, biomedical and telecommunications industries."
A number of IT companies have begun building products using the new Google service. According to Google, Sunguard's financial audit trail system, which has been built on Cloud Bigtable, is capable of ingesting 2.5 million trade messages per second.
CCRi, a contributor and supporter of the open-source spatio-temporal database GeoMesa, has integrated GeoMesa with Cloud Bigtable. Google said CCRi is able to provide a scalable platform for real-time geospatial analysis in the cloud.
IoT provider Telit Wireless Solutions has also integrated Cloud Bigtable into its IoT application-enablement platform, m2mAIR. Google said Cloud Bigtable enables m2mAIR to support a much higher performance in data ingestion.