Windows 10: Preparing for Microsoft's next enterprise OS
Microsoft's recent Windows 10 event had a strong consumer focus, but the company also unveiled changes that will impact corporate IT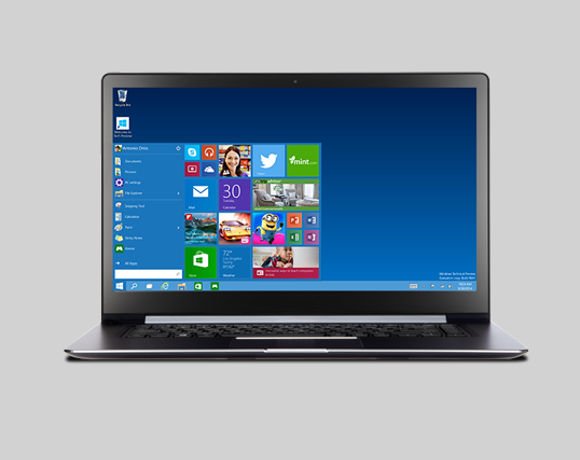 While Microsoft's recent Windows 10 event had a strong consumer flavour, the company also unveiled a number of changes to the operating system that will undoubtedly impact corporate IT.

Download this free guide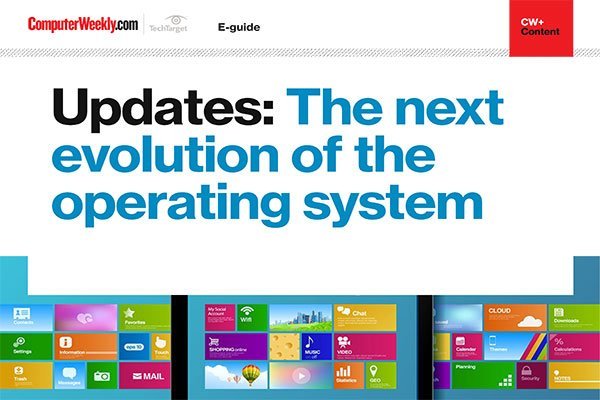 Unpacking the future of operating systems
In this e-guide, we take a look at how updates are the next evolution for operating systems. From security and iris recognition to 3D modelling and easier recognition with OneDrive, updates are key to keeping your device fresh and, most importantly, safe.
Significantly for IT departments, Windows 10 will have a new update model. There is also a new programming interface (the universal app development platform) and integration of the OS with Microsoft's Azure cloud services.
The return of the Start Menu may make Windows 10 look more like Windows 7.5, but under the skin it's a direct descendant of Windows 8.1.
Many of its key features have been trialled in Windows 8, or are updates of Windows 8 elements, focusing on the desktop rather than on touch.
Continuous updates
While Windows 10 will still be licensed to ship with new PCs, the focus, according to Windows lead Terry Myerson, is "Windows as a service". And that will change the company's relationship with its end users.
A key element of the new model is Microsoft's forsaking the big bang OS update in favour of continuous updates and a continuous delivery build process.
Microsoft has been trialling elements of continuous updating with Internet Explorer 11. Patch Tuesday updates have added support for new HTML5 features at the same time as they have fixed bugs. It seems likely that any Windows 10 continuous updating will work in a similar way, regularly moving the OS on to add new features and remove security holes.
Read more about Windows 10
There is some element of user control over updates in Windows 10, with the Windows Insider programme offering fast and slow update rings. Microsoft has said it will provide tools for IT departments to control updates – for example, the option to install security updates only, or add OS updates more slowly to no software incompatibilities.
However, there will be pressure from end-users for access to the latest features on their office PCs at the same time as they get them on their home systems. IT departments will need to consider carefully how they approach Windows 10 updates.
Continuous updates are going to be contentious, and Microsoft has a lot to do before they become widely accepted. One key question is just how long Windows will be updated for. Myerson talked about updates being delivered for the "device life", but didn't define what he meant by this. Will it be the OEM support lifecycle or the Windows product lifecycle? There's a big question here that will need answering before enterprises commit to updating from Windows 7 to Windows 10.
Universal apps
Back at its BUILD 2014 developer conference Microsoft unveiled a new development model for desktop Windows and Windows Phone. Building on the Portable Class Library model, Windows universal apps could run on both phone and PC, as long as an appropriate user interface was delivered for each platform. Windows 10 takes universal apps a step further, with a set of responsive UI controls that can adapt UIs for different size screens, whether the app is running on a 4K monitor, an 8in tablet, a phone, or even an 84in Surface Hub wall PC.
A long-promised touch-first version of Office was used to demonstrate the new capabilities, with Office ribbon-like controls scaling across PC and phone in Word and PowerPoint. Similarly, new Outlook clients, for email and calendars, were shown on both platforms, performing much like their current Win32 counterparts. Microsoft is rewriting many of its core apps using the Universal framework, which can best be thought of as the latest version of the WinRT Windows Store app runtime developed for Windows 8.
With support for universal apps in the cross-platform mobile development platform Xamarin, there is also the option of using the same code to deliver apps on Windows, iOS, Android and MacOS.
Enterprise developers will be able to address most of the common platforms from a single code base, simplifying development and, more importantly, support.
Cloud services
Microsoft's cloud services are integral to Windows 10. CEO Satya Nadella noted: "We will have services everywhere. Where it comes to Windows we're not bolting on apps, we're building into Windows. They're just built as part of Windows – a seamless, delightful, personal Windows."
Where it comes to Windows we're not bolting on apps, we're building into Windows

Satya NadellaCEO, Microsoft
Windows 10's service integration is one of the new OS's more important features, as it allows users' PCs to be linked to services like Office 365 and Microsoft's OneDrive cloud sync platform. A new OneDrive client is unifying the sync engine for both the consumer OneDrive service and the more enterprise-focused OneDrive for Business. Similarly, integration with Azure Active Directory allows IT departments to manage single sign-on for SaaS, and to use Azure rights management to protect corporate data.
Cloud services are also built into Microsoft's new Surface Hub wall computers. Integration with Office 365 means they can be treated as conference room AV systems that support digital collaboration. There is built-in Skype for Business (the renamed Lync) for remote access, and OneNote acting as a digital whiteboard. Devices like Surface Hub need the cloud service integration in Windows 10 to make them secure, while still acting as part of a collaborative workflow.
Windows 10 into the future
At his first public appearance as Microsoft CEO, Nadella talked about a future world of "ubiquitous computing and ambient intelligence". With Microsoft's announcement of Windows Holographic and the HoloLens augmented reality headset, we're taking another step down that road, blending user interfaces with the world around us.
Computing is ubiquitous, and experiences span devices and exhibit ambient intelligence

Satya NadellaCEO, Microsoft
Augmented reality is a powerful tool for blending computers and the world. There is a myriad of possible uses, from medicine to engineering to manufacturing and beyond. HoloLens goes beyond earlier augmented reality experiments in its use of sensors to add awareness of the world around you. Depth cameras and positional sensors make wearing a HoloLens like being inside a Kinect sensor, with the HoloLens sensors mapping the environment around you before blending imagery with your surroundings.
The new old world of Windows
Windows' future is Windows 10, and under the consumer trappings is a credible, powerful enterprise OS. The new app model makes a lot of sense in a world of cross-platform, mobile applications, as does the deep integration with Microsoft's cloud services. Even something as futuristic as the HoloLens is just another way of delivering the familiar Windows experience, only this time as 3D augmented reality.
There are still issues, and foremost among them is Windows as a service, which will take some time to understand, both in Redmond and in the enterprise. It's a powerful concept, and one that will change Microsoft's relationship with its customers – although how well it will be accepted in IT departments is another question.
But if the Windows 10 event showed anything, it was that no matter what you think of Microsoft and its software, it's not a company you can ignore.
Read more on Microsoft Windows software