Leeds Teaching Hospitals consolidates IT
NHS trust Leeds Teaching Hospitals simplifies its applications platform in £37m IT investment plan to enable clinicians to access data more easily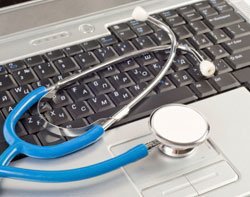 The UK's largest NHS trust Leeds Teaching Hospitals is simplifying its applications platform as part of a £37m IT investment plan to enable clinicians to access data more easily.
The NHS trust's existing infrastructure is divided between two platforms, which makes it difficult to share patient data between departments. The migration onto a single platform will allow applications to be delivered from a single platform, centralising IT administration.
Eileen Jessop, deputy director of informatics at the hospitals, said: "The plan is that we can start to build on a single sign-on solution on top of it, so clinicians can access four to five different systems. It should simplify clinical work, which has been one of the biggest complaints, with the cost benefit of getting rid of some of our duplicated infrastructure.
"At the moment we are managing two platforms with Microsoft and Novell that have not been invested in and are subsequently getting harder to manage.
"We want to get standards across the trust that match with other organisations, so when consultants move around they get seamless access.
It will take a few months to establish a single directory, but the data migration process will take 19 months, she said.
The driver was not about savings, but bringing standards in and tidying the infrastructure, she said.
The trust is also undergoing a wireless project, which will dovetail into the directory migration so clinicians will be able to access data through mobile devices.
"We are also putting a voice recognition service in through our switchboard that will need to integrate with the directory," said Jessop.
The plan for a single portal is part of the trust's £37m five-year investment strategy in informatics.
The technologies to be implemented for the trust are Microsoft Active Directory and System Centre Configuration Manager 2012, which will centralise the trust's IT infrastructure and provide an integrated approach to managing and delivering applications via a single platform.
The migration is being implemented by Insight Direct and services provider, Esteem Systems.