Colleges offer supplier courses for a fraction of training firms' prices
Employers can have their staff trained in Microsoft, Cisco and Comptia qualifications at further education colleges for a...

Download this free guide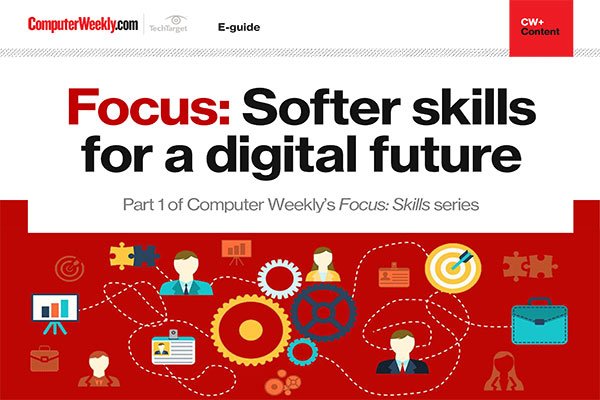 Why softer skills are essential for the workforce of the future
Explore the different types of skills that are needed for technology roles, as well as the increasing importance of soft skills, creativity and diverse thought in developing the technology teams of the future.

Employers can have their staff trained in Microsoft, Cisco and Comptia qualifications at further education colleges for a fraction of the price of equivalent private sector training.

Further education colleges have been offering the iPro qualification for one year now and are keen to promote it to business. iPro combines academic with practical training to gain supplier-specific accreditation through day-release or evening courses.

The training costs about £250 for a one-year course, compared with thousands of pounds for equivalent training by private sector companies.

iPro, which covers system support and software development skills, allows students to choose from a range of modules, so they can specialise or gain general skills. The options include 15 Microsoft Professional courses, Comptia A+ and Network+ PC maintenance exams, Linux+, Server+ and Cisco qualifications.

After the first year of running the training, 17 students have been awarded iPro qualifications and a further 500 have started courses.

North Hertfordshire College has been offering iPro for the past 12 months, with a combination of Microsoft and Cisco qualifications. John O'Neill, who is responsible for business liaison at the college, said a number of employers were encouraging their staff to attend evening or day-release courses to improve their IT skills.

"Employers are quite keen. The thing they like is, yes, they are getting academic qualifications, but they are also getting the supplier qualification," he said.

Schools are also using iPro to offer supplier qualifications to pupils who want to train for careers in IT. Paul Varney, ICT manager at Deanery High School in Lancashire, is running an iPro course for sixth form students.

"We have had quite a few of our students out on work experience with employers. They have always been very favourable about iPro," he said.

Training is available at levels two and three for IT practitioners in systems support or software development, and examination board OCR, which developed the qualification, plans to add a level four qualification for systems support this year.
Read more on IT education and training