Nortel delays financial restatements again
Nortel Networks has delayed the release of its financial statements for the third time because it found more problems with its...
Nortel Networks has delayed the release of its financial statements for the third time because it found more problems with its revenue reporting for past results.

Download this free guide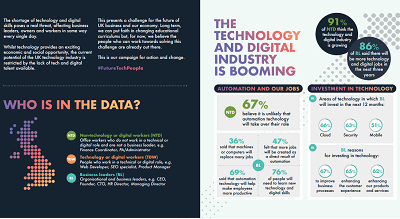 Infographic: How to future-proof UK technology
There is no doubt that the technology industry is booming right now, bringing with it exciting social and economic opportunities. However, there is a real fear that the UK industry may be stunted due to the lack of talent available. This e-guide helps to break down the future fears and expectations of dozens of business leaders and tech workers.
The network gear maker is being investigated by the Ontario Securities Commission and the US Securities and Exchange Commission (SEC) regarding the restatement of financial results back to 2001. Due to the work involved in the restatement, the company has not filed financial statements for any quarter this year.
As part of the ongoing investigations, Nortel, a major supplier of wireless and wireline network infrastructure, must give a biweekly regulatory disclosure to the Ontario Securities Commission. Over the past two weeks, the company found what it called revenue reporting issues that require "double-checking of several revenue areas".
Nortel's adjustments to its financial statements come primarily in its optical networks and enterprise networks divisions, it said.
The company now intends to move about $2.5bn (£1.3bn) of revenue booked in 2000, and $600m in 1999, to later years, while $250m in 2000 will be "permanently reversed".
The previous figures were incorrect because, among other problems, legal title to products had not transferred to customers, criteria for recognizing revenue prior to shipment had not been met and "collectibility issues existed", Nortel said.
For the planned restatement of the 2003 results, Nortel said it now expects the reduction from previously announced net income to be 35% instead of 50%, and that percentage revenue growth for 2004 over 2003 to be "in the low single digits".
Nortel said it now hopes to complete the work on its financial statements within 30 to 60 days. Nortel missed its own deadlines for the revenue restatements in September and October.
The company added, however, that if it fails to meet a 15 December deadline for filing its 2003 annual report with the SEC, the New York Stock Exchange (NYSE) "may commence suspension and delisting procedures" of the company's shares.
Laura Rohde writes for IDG News Service