PC market shows strong growth
While some areas of the business software market hit a soft spot in the second quarter, worldwide PC shipments are still showing...
While some areas of the business software market hit a soft spot in the second quarter, worldwide PC shipments are still showing double-digit growth, according to research from IDC and Gartner.

Download this free guide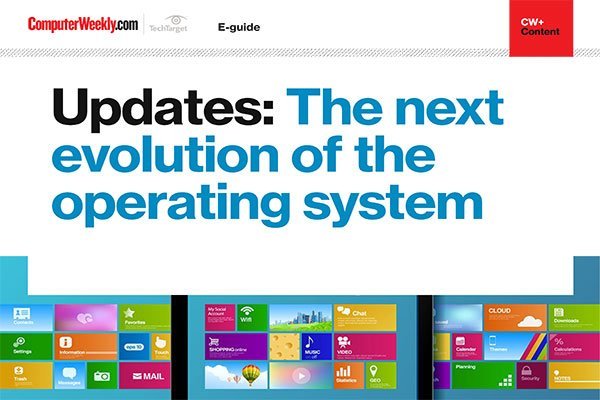 Software Updates: Our latest e-guide is available for your device. Download now?
See how operating systems are evolving with the help of continuous updates and learn about how the Spectre and Meltdown microprocessor flaws have led to improved, more secure processors being released and how Microsoft is evolving its Windows desktop operating system.
By submitting your personal information, you agree that TechTarget and its partners may contact you regarding relevant content, products and special offers.
You also agree that your personal information may be transferred and processed in the United States, and that you have read and agree to the Terms of Use and the Privacy Policy.
Driven by demand for replacement PCs from business users, a total of 42.8 million PCs were shipped worldwide in the second quarter, 13.3% more than in the preceding year, and in line with expectations, Gartner said.
"The installed base [of PCs] is quite old. Businesses delayed replacements during the economic downturn and are now replacing those older machines," said Charles Smulders, vice-president of Gartner's Computing Platforms Worldwide group.
IDC, meanwhile, calculated PC shipment growth at 15% over the same period, to 39.7 million units, beating its expectations. PC replacements, particularly of desktop systems, continued to be helped by aggressive prices, IDC said.
IDC and Gartner cover the market in largely the same way, although Gartner includes certain types of system that IDC excludes.
Dell retained its position as market leader both worldwide and in the US, according to both research companies. They also agreed that Hewlett-Packard and IBM were the world's second and third largest suppliers respectively, in terms of units shipped.
The smallest of the top five PC suppliers, Acer, again recorded the biggest growth. The company has been successful at selling low-cost portable computers in Europe and saw growth in desktop sales in both Europe and Asia, IDC said.
Gartner expects PC shipments for the full year to come in about 13% higher than in 2003. However, if the political and economic environments were to worsen PC sales could also suffer, Smulders said.
"Economic and political factors will have a large influence on the final outcome. Some of the economic news that we have seen over the past few months does concern me," he said.
IDC's full-year 2004 forecast calls for 13.5% growth. The better-than-expected results for the second quarter should offset a slight slowdown that may occur in the second half of the year, said Loren Loverde, director of IDC's Worldwide Quarterly PC Tracker.
"There have been some comments by component players that maybe growth is going to slow and some wariness about the strength of commercial demand. "Recent results point to solid demand," Loverde said.
Joris Evers writes for IDG News Service