Users create enterprise architecture group
A band of IT executives have joined forces to launch the Enterprise Architecture Interest Group (EAIG), which aims to help...
A band of IT executives have joined forces to launch the Enterprise Architecture Interest Group (EAIG), which aims to help companies develop and share tips on building well-structured IT systems.

Download this free guide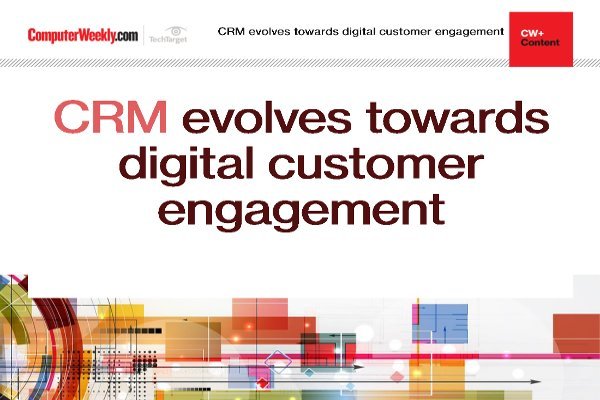 Enhancing digital customer engagement with CRM
Learn about customer relationship management has evolved towards engaging with customers through every channel, with digital at the forefront.
By submitting your personal information, you agree that TechTarget and its partners may contact you regarding relevant content, products and special offers.
You also agree that your personal information may be transferred and processed in the United States, and that you have read and agree to the Terms of Use and the Privacy Policy.
The fledgling group will release its first creation next month, a set of 12 meta models intended as architectural building blocks. It also has working groups studying ways to measure the benefits of formalising an enterprise architecture, and developing value models for use by EAIG members and their organisations.
Founding member Richard Taggart, General Motors' chief architect, said EAIG's goal is to create standards, methods and practices for enterprise architecture. For now, the group is excluding suppliers and basing its work on users' input. "It's important that we not be technology driven, but driven by practice," he added.
Developing a general architectural plan has helped GM reduce computing complexity by trimming the number of applications in use at the company from 7,000 to 3,000, and has contributed to saving $1bn annually for the past five years, Taggart claimed.
Creating enterprise architectural blueprints can also help companies cut costs with outsourcing. "It helps you understand what can or can't, and should or shouldn't, be outsourced," Taggart said.
EAIG's members also include Volkswagen, DaimlerChrysler Booz Allen Hamilton, Oakland University, Sandia National Laboratories and the Zachman Institute for Framework Advancement, a group that promotes a model called the Zachman Framework as a starting point for describing enterprise systems. Membership fees start at $5,000 per year.
If EAIG decided to start tapping suppliers' expertise, it is likely to have a number of eager participants. Formal planning is part of the "on-demand" strategy espoused by a number of suppliers, including IBM, and is at the core of Hewlett-Packard's "adaptive enterprise" vision.
Last year, HP released Darwin, a reference architecture, which aimed to help companies plan a standardised, flexible IT infrastructure.
Stacy Cowley and Elizabeth Heichler write for IDG News Service
Read more on Business applications