3Com allowed to intervene in Cisco-Huawei suit
3Com will participate in a patent dispute between its partner Huawei Technologies and Cisco Systems.
3Com will participate in a patent dispute between its partner Huawei Technologies and Cisco Systems.
3Com had filed a motion to be allowed to intervene in the case to protect its own interest, Mark Michael, 3Com senior vice-president and general counsel said.

Download this free guide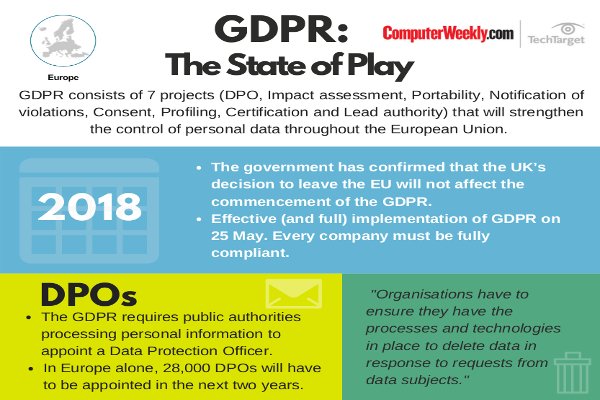 Infographic: GDPR - The State of Play
Get the latest information on how GDPR is going to affect your business and how to avoid any unwanted fines with this simple infographic.
By submitting your personal information, you agree that TechTarget and its partners may contact you regarding relevant content, products and special offers.
You also agree that your personal information may be transferred and processed in the United States, and that you have read and agree to the Terms of Use and the Privacy Policy.
3Com has a reseller agreement with Huawei and is in the process of setting up a joint venture with the Chinese company.
Cisco filed suit against Huawei in January, alleging the company violated software patents by copying parts of Cisco's IOS software and plagiarising Cisco's online documentation.
"That relates to old products and those were voluntarily withdrawn by Huawei before the lawsuit was filed," Michael said.
Still pending before the court is a request by Huawei for a declaration that products it sells are not infringing Cisco's intellectual property.
3Com has an interest in getting the declaration because of its partnership with the Chinese company.
"What 3Com cares about is getting new products to market. We don't have to get a declaratory ruling before we can ship new products, but as long as Cisco is making an issue about the alleged past activities, we think we should set the record straight and get a ruling that the products have been successfully revised and modified to eliminate any problems," he said.
By getting permission to intervene, 3Com will now have access to all information in the case. However, 3Com hoped the case would be settled before it comes to a trial.
"If the total sales of [allegedly infringing] Huawei products were less than $1m (£610,000), does it really make sense for Cisco to keep putting good money after bad?" he asked.
Joris Evers writes for IDG News Service
Read more on IT legislation and regulation