Brocade eyes storage virtualisation
Switch maker Brocade Communications Systems has set its sights on the storage virtualisation market.
Switch maker Brocade Communications Systems has set its sights on the storage virtualisation market.
The company has announced that seven storage management software companies have signed up to develop software for its forthcoming family of SilkWorm Fabric Application Platforms.

Download this free guide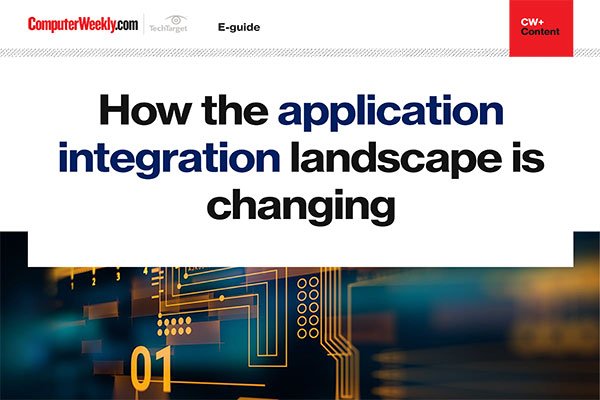 8 ways in which the application integration lanscape is evolving
We take a look at how technologies like Distributed Computing and the Common Object Model have been refined into web services, service-oriented architecture and composable applications and microservices.
Convincing independent software suppliers to write software to a new virtualisation platform is Brocade's first salvo in a battle with Cisco Systems and Sun Microsystems.
The seven companies are Alacritus Software, CommVault Systems, FalconStor Software, Incipient, InterSAN, StoreAge Networking Technologies, and Topio.
The Silkworm Fabric Application Platform will, initially, be an eight-port switch with a custom-designed ASIC at each of the auto-sensing Gigabit Ethernet or Fibre Channel ports.
The platform will run third-party software that provides volume copy services, virtualisation and volume management, backup and recovery, disk-based virtual tape libraries, remote copy, and storage capacity and performance management.
Brocade will not write software itself and will attempt to sell the switch to the storage array companies such as Hewlett-Packard, EMC, and IBM, who will, in turn, sell the switch to customers.
However, Brocade is likely to face competition from Cisco Systems, which is also expected to ship a virtualisation platform that runs software applications.
Both company's approaches differ greatly from today's method where software resides in runs in the host or in the array itself.
Bill North, research director for storage software at analyst IDC, believed the platform could prove a "good vehicle for independent software vendors".
North explained that ISVs seeking a hardware appliance route to run its specialised software is a losing proposition.
"Most startups are ill-equipped to be appliance vendors," he said. "They should stay out of that business and stick with software. Software is a product without spoilage."
Read more on Integration software and middleware