Orange poised to offer Microsoft Smartphone first
Orange expects to be the first operator to offer mobile phones using Microsoft's Windows Powered Smartphone 2002 software.

Download this free guide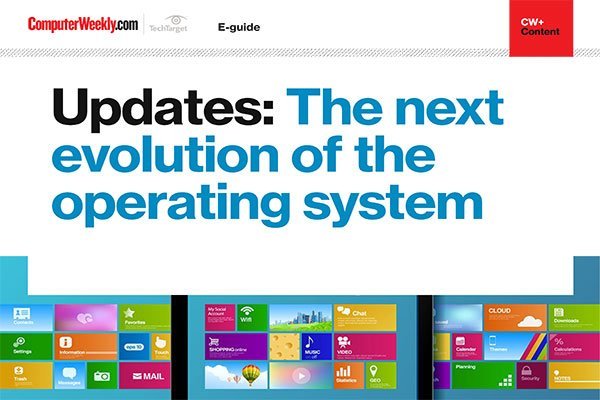 Unpacking the future of operating systems
In this e-guide, we take a look at how updates are the next evolution for operating systems. From security and iris recognition to 3D modelling and easier recognition with OneDrive, updates are key to keeping your device fresh and, most importantly, safe.

Orange expects to be the first operator to offer mobile phones using Microsoft's Windows Powered Smartphone 2002 software.



The phones will be sold through Orange's UK network before the end of the year, and other Orange network subsidiaries will then follow suit, including those in France, Switzerland and Denmark.

Microsoft has also announced it is conducting trials of its smartphones with four other operators: Telefónica Móviles in Spain, T-Mobile in Germany, Vodafone in the UK and Cingular in the US. However, Orange spokesman Stuart Jackson expects Orange to lead the charge to market.

"It's our understanding that we will be the first to market with a device running this operating system," he said.

Microsoft is positioning the Windows Powered Smartphone software between a standard mobile phone and more sophisticated devices running its Pocket PC 2002 Phone Edition software. The Smartphone software, which is based on Microsoft's Windows CE 3.0 operating system, includes a Web browser, e-mail and instant messaging clients, an address book and a media player. The software is designed for handheld devices with a compact display and a telephone-style keypad, rather than the larger, touch-sensitive displays used in Pocket PCs.

While there are other phones on the market that can send and receive e-mail, play music and browse the Web, the Microsoft software will offer users consistency, Jackson said.

Orange has also launched a price plan for its mobile phone services, allowing subscribers to mix and match talk, text and picture-messaging options.

Jackson could not confirm whether the smartphone would include a camera for picture messaging, nor would he give any other details of the phone.

Taiwan's High-Tech Computer will make the smartphones. HTC also makes iPaq PDAs (personal digital assistants) for Hewlett-Packard.

Four other manufacturers have announced plans to make smartphones to Microsoft's specification, according to Microsoft's Web site. These are Sendo, Samsung, Mitsubishi and Compal Electronics.
Read more on Mobile software