WA Health buying more Tivoli TSM
West Australia's Department of Health is preparing to buy more Tivoli Storage Manager for its storage management software and IBM is in the box seat to win the support deal underpinning the new acquisition.
IBM's Tivoli Storage Manager will be backip up data at West Australia's Department of Health (DoH) for at least another two years, after the department issued a tender for another year of maintenance and support for the software, with the chance of two six-month extensions to the deal.

Download this free guide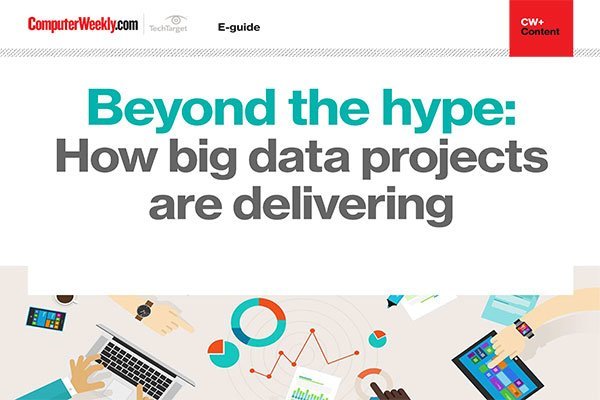 6 high profile examples of Big Data improving operations for corporations
This e-guide collates a group of examples of big data technologies in use, such as how Mercedes-AMG Petronas Motorsport are looking to gain an edge on the competition in the Grand Prix season. Also see how big organisations are managing their big data operations and their data analytics programmes and teams through some high profile case studies.
By submitting your personal information, you agree that TechTarget and its partners may contact you regarding relevant content, products and special offers.
You also agree that your personal information may be transferred and processed in the United States, and that you have read and agree to the Terms of Use and the Privacy Policy.
The Department has issued a tender for the support services and says it "... requires the ongoing support for its existing licenses and a mechanism for the purchase of additional units of existing Storage Software."
The tender also states that "DoH operates a central helpdesk supported by a team of in-house technicians, which provide second line support to users. The existing technicians are trained and experienced in supporting the current Tivoli system. The Tivoli product is fully integrated into the DoH enterprise SOE and is unable to be supported by any other vendor other than IBM as the manufacturer."
Quite where that last sentence leaves companies other than IBM hoping to win the support contract SearchStorage ANZ does not know, but whoever wins the deal will have a lot of work on their plate given this manifest of the Department's Tivoli fleet:
| | |
| --- | --- |
| | Quantity of licenses installed |
| IBM Tivoli Storage Manager Extended Edition 10 Processor Value Units (PVUs) License + SW Subscription & Support expires 31/12/09 | |
| IBM Tivoli Storage Manager Storage Area Networks 10 Processor Value Units (PVUs) License + SW Subscription & Support expires 31/12/09 | |
| IBM Tivoli Storage Manager Extended Edition 10 Processor Value Units (PVUs) License + SW Subscription & Support expires 31/12/09 | |
| IBM Tivoli Storage Manager for Databases 10 Processor Value Units (PVUs) License + SW Subscription & Support expires 31/12/09 | |
| IBM Tivoli Enterprise Console 10 Processor Value Units (PVUs) License + SW Subscription & Support expires 31/12/09 | |
| IBM Tivoli Storage Manager for Mail 10 Processor Value Units (PVUs) License + SW Subscription & Support expires 31/12/09 | |
| IBM Tivoli Storage Manager for Databases 10 Processor Value Units (PVUs) License + SW Subscription & Support expires 30/6/2010 | |
| IBM Tivoli Storage Manager Extended Edition 10 Processor Value Units (PVUs) License + SW Subscription & Support expires 30/6/2010 | |
| IBM Tivoli Storage Manager for Mail 10 Processor Value Units (PVUs) License + SW Subscription & Support expires 30/6/2010 | |
Source: Tender DOH46209
Read more on Master data management (MDM) and integration