VMware's net income more than doubles as revenues soar for Q3
VMware's net income more than doubled for Q3 2010, in addition to its revenue soaring; plus more daily news.

Revenues soar for VMware
VMware's net income more than doubled for Q3 2010, in addition to its revenue soaring. The vendor said it earned $84.6 million and posted revenue at $714.2 million for the quarter that ended Sept. 30. For Q3 last year, VMware reported $32.2 million in net income and $489.8 million in revenue.

Download this free guide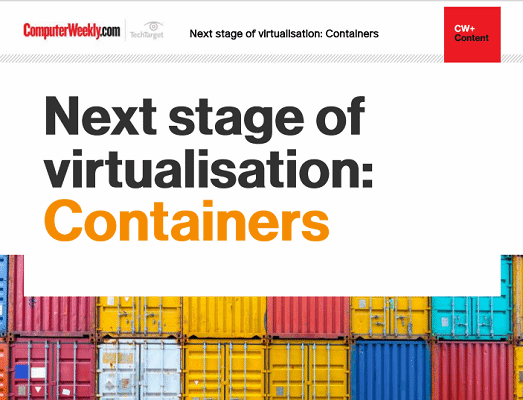 Next stage of virtualisation: Containers
Who doesn't love building blocks? Following the burst of cloud computing, containers are becoming a necessity for all organisational transformation and development. Follow us as we go through the technologies that complement and enhance their use, and outline a first-hand insight into the impact.
Bunker extends security management standard to Newbury data centre
The Bunker Secure Hosting has announced that its ISO/IEC 27001:2005 accreditation has been extended to cover its Newbury-based data centre. The ISO 27001 is an auditable standard that defines the requirements for an Information Security Management System (ISMS).
Two Northern Ireland councils could join for combined £100m data centre
Two Northern Ireland councils could be on the verge of combining resources for a data centre worth more than £100 million, according to a report in the Derry Journal. Derry and Donegal County council are reportedly going to announce a new data centre within the next few weeks, which will sit on the boundaries between the two councils. According to unnamed sources in the Journal's report, the data centre will be powered by wind.
IT spending to hit $2.5 trillion by 2011, Gartner predicts
Gartner has predicted that IT spend by businesses is expected to hit a record high of $2.5 trillion by 2011. The analyst said the rise will represent a 3.1% increase from 2010 spending figures of $2.4 trillion.
ComVault extends Simpana 9 software with Governance platform
CommVault has added to its Simpana 9 software with the introduction of its Information Governance platform. This added feature aims to create a single view of archives and records, regardless of whether it resides in physical or virtual storage.
Kayleigh Bateman is the Site Editor of SearchVirtualDataCentre.co.UK.
Read more on Server virtualisation platforms and management