How Moonfruit got Twitter right
Most big companies are suspicious of Twitter. Critics say there is no clear business case for Twitter, there are security problems, a lack of control over what happens, and there's potential for spectacular mistakes and reputational damage.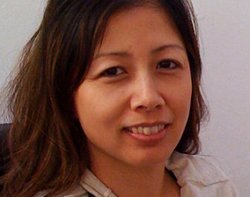 Most big companies are suspicious of Twitter. Critics say there is no clear business case for Twitter, there are security problems, a lack of control over what happens, and there's potential for spectacular mistakes and reputational damage.

Download this free guide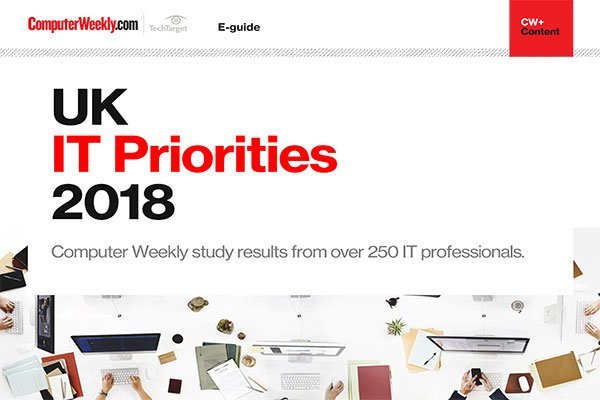 2018 UK IT Priorities survey results
IT organisations in the UK and across Europe are starting to accelerate the move to the cloud. Read more about the key areas in which senior IT managers are planning to invest in over the next 12 months.
But more people are joining the service, and many believe the site will have a greater impact on business than other social networking sites.
Wendy Tan-White's web hosting company, Moonfruit, is one of those that got it right. For its 10th birthday, it gave away a Macbook Pro laptop every day for ten days. To win one, you had to tweet using the hashtag #moonfruit, although it quickly became a competition for how creative you could be.
The idea was a good one and #moonfruit topped Twitter's trending lists for three days. At its peak it accounted for 2.5% of all tweets. People drew pictures, made videos and sang songs about the brand. It got so popular Twitter removed it from the trending lists, although has yet to explain why.
The awareness drummed up through Twitter has boosted the number of people trialling Moonfruit products by three and a half times. UK traffic to the company site has grown by 200% and US traffic by 1,000%.
Wendy Tan-White (pictured) says the brand awareness the company got from the campaign was priceless. "You can't buy a campaign like that," she says. "It would have cost us millions."
What's the secret behind their success, and what makes Moonfruit different to Habitat, one of Twitters' most well known marketing failures?
What's important, she says, is that you don't broadcast to your audience. Twitter is about first engaging people, then interacting with them. It's simply not enough to drone on about your latest products - people will find it boring.
"Our message when we started was not about our products. You need to match the campaign and social media network to your brand and the market you are focusing on.
"You need to engage people in something they want to talk about in the first place, and really think about who you're engaging. When they're listening, you can talk - but it has to be a two-way conversation."
You also need to make sure that someone senior in the business backs the campaign and takes it seriously. And be ready to act fast. "It can move quickly, the decisions you make in real time will make the difference between success or not."
The Moonfruit campaign turned into something more than just winning a laptop - people were interested, and they wanted to know who and what the company was.
"The biggest surprise was the brand affinity and awareness it created. The name of the company helped a lot, because people asked what it meant. They really picked up on the message we wanted to get across. They made the brand their own and we couldn't have done that without Twitter. It creates a relationship."
But it's not as easy as simply following Moonfruit's lead. Doing well on Twitter means thinking creatively, not copying what's already happening.
"If there's too many copies then clearly consumers or clients will turn off," said Tan-White. "It was the same with e-mail - some of the first big viral campaigns on e-mail did really well and then it got too much and spam filters came in.
"But then again, if something on e-mail is good, people will still send it round, so a lot of it is about what the consumer wants."
Thinking creatively means taking risks. Tan-White's PR company was a bit nervous about the strategy, with high-profile mistakes fresh in their minds.
"I really love the medium and it felt like it could work. But it could have gone the other way - we could have been vilified for spamming."
The Moonfruit campaign was happily timed - it happened before adverts have taken over the site, and before consumers get bored or cynical of strategies like this one. But Tan-White says there will still be opportunities for business to use the service intelligently, although they may need some help from Twitter itself.
"I think the best way to manage it may be to create commercial hashtags, that consumers can opt out of if they want to," said Tan-White. "The fact that they pulled our hashtag off the trending topics means they're watching what happens. We're not saying they were wrong to take it off, but they need to communicate.
"They seem to be saying it's fine for us to run this campaign, unless it gets too big - and that's changing the rules. I know they've got to keep the crowd happy but equally, half their crowd are businesses. They've got to keep them happy too."
Read more on Networking hardware