Dell, Lenovo, Toshiba recall Sandy Bridge machines
People who have acquired Dell, HP, Lenovo and Toshiba PCs with a flawed Intel chipset will be able to return the machines.

People who have acquired Dell, HP, Lenovo and Toshiba PCs with a flawed Intel chipset will be able to return the machines.
On Monday Intel said it had discovered a design issue in a recently-released support chip, the Intel 6 Series, code-named Cougar Point.
The company said it "has implemented a silicon fix", which means existing motherboards will not work without physically changing the chipset.
The flaw affects the Serial-ATA (SATA) ports within the chipsets, which Intel said may degrade over time, potentially affecting the performance or functionality of SATA-linked devices such as hard disk drives and DVD-drives.

Download this free guide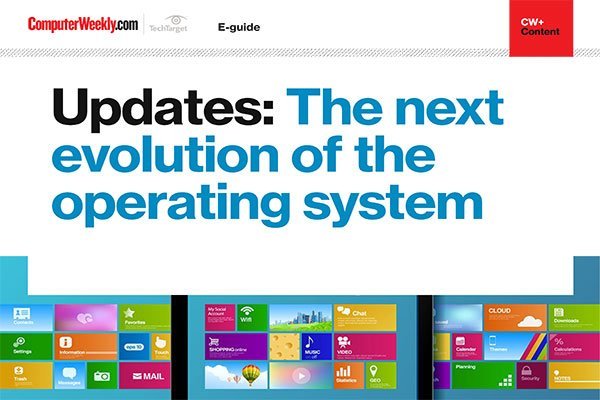 Software Updates: Our latest e-guide is available for your device. Download now?
See how operating systems are evolving with the help of continuous updates and learn about how the Spectre and Meltdown microprocessor flaws have led to improved, more secure processors being released and how Microsoft is evolving its Windows desktop operating system.
By submitting your personal information, you agree that TechTarget and its partners may contact you regarding relevant content, products and special offers.
You also agree that your personal information may be transferred and processed in the United States, and that you have read and agree to the Terms of Use and the Privacy Policy.
Dell blogger Lionel Mechaca wrote: "This affects four currently-available Dell products, the XPS 8300, the Vostro 460, the Alienware M17x R3 and the Alienware Aurora R3, as well as several other planned products, including XPS 17 with 3D. We have currently removed the four affected products from Dell.com."
Toshiba has also recalled its Satellite A660, A665, L655, and M645 series models, the Satellite E305-S1990, select Toshiba Portege R835 laptops, select Qosmio X505 series systems, and the Qosmio X500-Q930 model.
Mark Hopkins, programme manager, Lenovo Social Media, said, "Possible Lenovo models affected may include the latest generation of IdeaPad laptops. Of these, we have shipped a limited number of units with the affected Intel chip worldwide.
"Lenovo is working with Intel on the technical details and will have an update as soon as possible. In the meantime, we want to reassure our customers that Lenovo stands behind its products. If any Lenovo products are affected by this issue, we will work with our customers to find an appropriate remedy. "
According to reports, HP has followed Dell and informed its channel partners to stop shipping the affected machines.
The chipset flaw is expected to cost Intel $300m (£185m) in lost revenue. The industry impact could well amount to over $1bn accordint to some reports.