Who to watch in Indian outsourcing
Trying to list the major players in the Indian outsourcing market is rather like trying to nail water to a wall. New players...
Trying to list the major players in the Indian outsourcing market is rather like trying to nail water to a wall. New players enter the market and grow to be major influences across various sectors or dominate a niche. New services are created and are greeted with bemusement, mild interest and then a flood of enquiries.

The market is growing fast but smaller firms are catching up and finding niche areas of specialisation. With smaller firms it may be possible to share the risk of a project through joint investment - the kind of flexibility that may not be possible with larger firms.

Infosys, Wipro and TCS may be the Indian outsourcing services giants this year, and they are working hard to remain at the top of the tree, but the market is evolving so fast that new service providers are emerging each and every week. GTL, Satyam Computer Services, HCL Technologies, ITC Infotech and Patni Computer Systems are other well-respected big names.

New delivery models from firms such as Collab-soft.com are creating co-operative groups of smaller suppliers.

Niche players may be better if you are looking for strong business domain knowledge, rather than just technology skills. Companies such as MphasiS, Quintant (iGate Group) and Techspan (Headstrong) have strengths in the financial services domain, and Irevna is leading the move to offshore equity research.

So which firms can offer good service?

Sonata has been employed by investment banks such as Lehman Brothers and Deutsche Bank and i-flex has recently announced it is to work with IBM on financial service solutions.

Download this free guide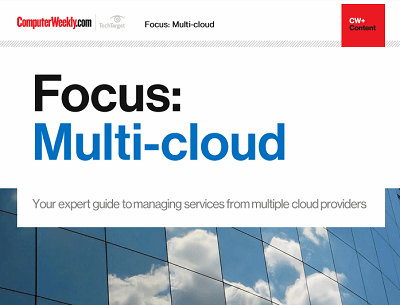 Mixing and matching your cloud options
Many IT leaders are increasingly coming round to the idea that sourcing services from one or more providers might be the best way to go. From a cost and resiliency perspective, some workloads might work better in one cloud over another. Or a certain provider might boast some functionality that suits a particular process the enterprise is looking to implement, but falls short in other areas, prompting the company to adopt a mix-and-match procurement strategy. Join us as Computer Weekly takes a closer look at the multi-cloud approach and what providers are doing to capitalise on the trend.
By submitting your personal information, you agree that TechTarget and its partners may contact you regarding relevant content, products and special offers.
You also agree that your personal information may be transferred and processed in the United States, and that you have read and agree to the Terms of Use and the Privacy Policy.
Read more on IT outsourcing