Whitehall focus on long-term IT cuts deflects focus from short-term savings
While public sector budgets will be falling in 2010, Whitehall's preoccupation with long-term strategies may distract attention from initiatives to reduce costs today and, in doing so, create barriers to lasting efficiency gains.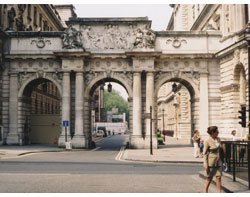 While public sector budgets will be falling in 2010, Whitehall's preoccupation with long-term strategies may distract attention from initiatives to reduce costs today and, in doing so, create barriers to lasting efficiency gains.

Download this free guide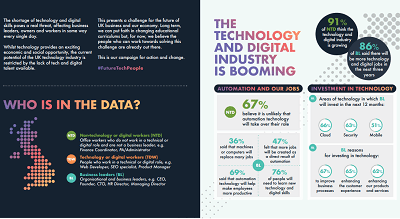 Infographic: Future-proofing UK technology
The shortage of technology and digital skills poses a real threat, affecting business leaders, owners and workers in some way every single day. Whilst technology provides an exciting economic and social opportunity, the current potential of the UK technology industry is restricted by the lack of tech and digital talent available. This presents a challenge for the future of UK business and our economy. Long term, we can put faith in changing educational curriculum but, for now, we believe the people who can work towards solving this challenge are already out there.
By submitting your personal information, you agree that TechTarget and its partners may contact you regarding relevant content, products and special offers.
You also agree that your personal information may be transferred and processed in the United States, and that you have read and agree to the Terms of Use and the Privacy Policy.
As the nation's current £167bn budget deficit continues to drive cost-cutting initiatives, IT spend is also coming under the spotlight, fuelled by the upcoming Budget.
If the Conservative-led coalition government chooses to continue the pattern set by Labour there is a real danger that a focus on macro spending cuts, combined with long-term optimistic plans for shared services and 'cloud' solutions, will undermine public sector IT Chiefs' efforts to improve efficiencies in FY10. Last April, the Operational Efficiency Programme (led by Dr Martin Read) claimed that the UK public sector could trim its IT budget of £16bn by 20% before 2014.
With recent claims of sums as large as £25bn going to waste on large failed endeavours as a result of fundamental flaws (for example in the NHS, Defence Infrastructure and National ID schemes), Labour announced a series of IT- and consultancy-spend cuts. These have been particularly harsh on various projects, amounting to £500m and largely from the NHS National Programme for IT.
The leaked Whitehall report in December 2009, 'Government ICT Strategy for 2010-2020: New World, New Challenges, New Opportunities', illustrates some of the thinking behind such moves. It outlines cost saving opportunities across PSN, G-Cloud, G-AS, Datacentre rationalisation and Desktop standardisation, and also hints at a move to open source software.
Impact of budget cuts
While these types of initiatives all have merit and follow the findings of the Gershon report, IT chiefs are facing serious budget cuts now and even if this strategy does deliver, any benefits may take years to materialise.
Little guidance is coming from Whitehall about how to deliver the same services now, but with a reduced budget or services withdrawal. This focus on cutting the cost of already failing projects undermines ICT chiefs in public sector bodies and diverts focus on the potential to reduce real costs now and create a platform for future efficiencies.
But with a whole new incoming government, and the emergency budget on its way, comes hope of a refreshed approach. A great example of this is in software spend.
Software costs are an annual increasing component of total IS budget. We typically see third-party software representing 24-28% of IS capital budgets and over 18% of operating budgets. About 40% of this is directly attributable to enterprise infrastructure.
In the UK public sector, enterprise and datacenters, software spend is estimated at £350m per annum, including procurement and software asset management. This is currently quite inefficient despite framework agreements through the OGC.
The difficulty is that software is notoriously complex to manage - it is intangible as an asset, metrics and prices vary dramatically, and the suppliers are dynamic due to mergers and acquisitions activity. Typically, organisations implementing best-practice and reducing costs can realise savings of about 20%.
Based on this, effective software asset management in the datacentre could be the secret path to saving the new government over £75m per annum.
Many of the long-term planned benefits of IT strategic initiatives will never materialise if assets are not managed correctly now. Without the right support and focus, the public purse could be losing £75m a year, rising to billions if the rationalisation of back office software is inhibited by inappropriate supplier licenses.
Martin Mutch is CEO of Rocela, a provider of independent Oracle consultancy services to enterprise customers with complex Oracle environments.