Google's timing is immaculate. Just when Microsoft is trying to get us excited again about Windows and Office, it announces its own operating system, called Google Chrome OS, initially targeting netbooks and to be released in the second half of 2010. In the ensuing storm of comment, two contrasting opinions have been expressed.
"Microsoft really is dead in the water. It might be churning a profit right now, but it's business model and products have reached the natural end of their life," says Linux writer Kier Thomas, representing one side of the argument.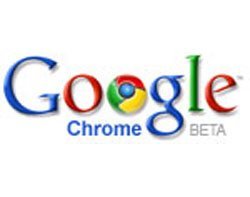 On the other side, Enterprise blogger Dennis Howlett remarks that "In the real world [Microsoft] is the dominant player across almost every category you can think of. Expecting Google to upend it through open source developers may come to pass. But I doubt it will be in my lifetime."
In some ways both knee-jerk reactions are missing the point. If Microsoft is all-but dead, it is not because of Chrome OS; and while Google is certainly attacking Microsoft, it has no intention of becoming an operating system company.
Google's platform is the web. "All web-based applications will automatically work and new applications can be written using your favourite web technologies," says the announcement, emphasizing that developers will target "any standards-based browser", rather than coding specifically for Chrome OS.
What this means is that Google is not heavily invested in the success or failure of Chrome OS. That is just as well, because many of the reasons why Windows is currently winning against Linux on netbooks will also apply to Chrome OS: application compatibility, familiarity, and the fact that Windows is mature and normally works.
Google does land some punches against Microsoft, observing that people dislike "wasting time waiting for their computers to boot" and "want their computers to always run as fast as when they first bought them." All true; and an instant-on, secure, cost-effective, competent netbook running Chrome OS is an attractive proposition.
On the other hand, Microsoft is not sitting still; Windows 7 is its best offering yet; and the company's products are so deeply embedded in the Enterprise that it will take far more than a decent Linux netbook to shift it.
The real battle is elsewhere, in the cloud. Google has won in search and is making inroads with email; but there is less enthusiasm for Google Apps versus Word, Excel and PowerPoint, mainly because they do not work as well. Google is addressing that too, by investing in browser technologies including lightning-fast JavaScript and hardware-accelerated 3D graphics.
Offline capability is gradually improving too, thanks to the browser plug-in called Gears. Naturally these features will be in Chrome OS; but Google knows that its applications have to work cross-platform and cross-browser. That is the whole point of the web, and why Chrome OS is just a small piece of Google's overall strategy.
Links:
Email Alerts
Register now to receive ComputerWeekly.com IT-related news, guides and more, delivered to your inbox.
By submitting your personal information, you agree to receive emails regarding relevant products and special offers from TechTarget and its partners. You also agree that your personal information may be transferred and processed in the United States, and that you have read and agree to the
Terms of Use
and the
Privacy Policy
.
This was first published in July 2009