Ask any service provider and they will tell you about their struggles to manage the expectations of some clients, writes Phil Morris. Ask any IT professional and they will give an example of how their service providers just weren't doing what was expected of them, and "just did what they thought needed doing". Combine and escalate both those views and you have a situation where an outsourcing deal can run into real difficulty or even collapse. And yet situations like these can often be easily avoided. Asking too much never hurt anyone, as long as the relationship is healthy enough for the service provider to say no or, even better, "no, but".
Issues usually arise not from asking, but from demanding, and the expectations associated with those demands. It threatens to undermine a sourcing relationship immediately if the service provider does not understand the seriousness, or the origin, of the demands. They will have constructed a service model and underlying economics for one situation and will, understandably, probably react badly if they are then uncompromisingly told to change what they are doing.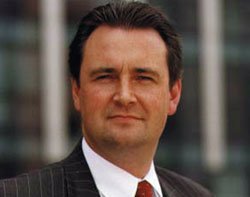 This then places both organisations in a potentially very difficult situation because both will feel their diametrically opposing opinions have the most merit. This could damage the entire relationship.
Such issues often arise at times of contract renewal, when unsophisticated benchmarking is in use, and when recession bites.
It is this final point that IT professionals will have to be very aware of as a recession looms and organisations plan for an economic downturn. And if there is a real recession, it will have a much bigger impact on outsourcers than any previous downturns, if only because there is more outsourcing in existence now than ever before.
So step back and have a look at what you are actually asking from your service provider, and how you are asking it. Is it reasonable? Is it going to affect the overall relationship, and is it worth it? Some of the changes you seek will be possible, some will need investment of time and talent, if not money, and some will be either impossible or at least impractical in the short term. Which category does your request (not demand) fall under?
If you want to avoid the threat of outsourcing relationships turning sour because you "asked too much", then engage the service providers in the discussion and your thinking from the beginning. Tell them where you need to get to and why, ask for their help and advice, and then jointly engage in the change activities to address and resolve the problem.
Email Alerts
Register now to receive ComputerWeekly.com IT-related news, guides and more, delivered to your inbox.
By submitting your personal information, you agree to receive emails regarding relevant products and special offers from TechTarget and its partners. You also agree that your personal information may be transferred and processed in the United States, and that you have read and agree to the
Terms of Use
and the
Privacy Policy
.
This was first published in March 2008