IT in schools has been in the news recently with the UK government announcing the withdrawing of the GCSE ICT curriculum and the debate around the Royal Society report focusing on the lack of computer science teachers.
As a computer scientist, I am very pleased that the subject is returning to centre stage but there are bigger challenges and bigger wins to be had by improving the use of technology across all subjects. This can range from using mapping programs in geography, to records indexing in history and data analysis in biology.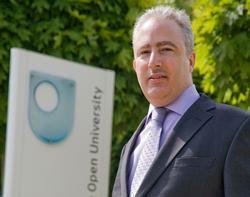 Moreover there are two technology challenges that face schools. First, how to manage the huge amount of assessment data they must collect and interpret; and second, how to use the cloud appropriately inside and outside the classroom to bring teaching to life across a variety of devices.
The experts that can provide the solutions to all these challenges are not in Whitehall but in the Thames Valley and Cambridge and the other hubs of IT knowledge around the UK.
The problem for the IT industry thus far has been the lack of a clear point of contact with teachers. But The Open University's Vital programme (see www.vital.ac.uk) now provides this connection point. Vital provides professional development for educators and a source of online materials that has over 7,200 registered users.
It works with organisations such as e-Skills UK, the BCS Computing at School group and industry, to create physical and online meeting spaces and resources for teachers to use in schools. Vital provides subject-specific web portals across the curriculum that identify teaching resources and advise on how to use them effectively, as well as providing opportunities for discussion and sharing between practitioners.
The IT industry cannot simply stand on the sidelines waiting for the government to put in place the right curricula and technology support for teachers. Software and enterprise IT companies can connect with teachers through Vital to help them use technology for running schools but also to inspire their pupils.  Online tutorials, TeachShares (live video conferencing sessions), lesson ideas (which explain how to use technology effectively in teaching), case studies, top tips about useful web-based resources, and information about courses and face-to-face events are all accessible through the portal.
By connecting with schools, vendors will get the added benefit of creating brand loyalty among early adopters in the classroom. They will also better prepare the next generation for the real world of work by embedding technology across the curriculum in the areas where it is most appropriate.
Kevin Streater is the head of IT industry engagement at The Open University. For more information about Vital professional development opportunities visit www.vital.ac.uk
Email Alerts
Register now to receive ComputerWeekly.com IT-related news, guides and more, delivered to your inbox.
By submitting your personal information, you agree to receive emails regarding relevant products and special offers from TechTarget and its partners. You also agree that your personal information may be transferred and processed in the United States, and that you have read and agree to the
Terms of Use
and the
Privacy Policy
.
This was first published in January 2012