Pink Badger - Fotolia
Qatar's Milaha Maritime and Logistics upgrades firewall to ensure global network performance
Middle East marine and logistics company has improved its firewall to support global expansion
Qatar-based conglomerate Milaha Maritime and Logistics has upgraded its firewall to ensure the network can cope with the organisation's global expansion.

Download this free guide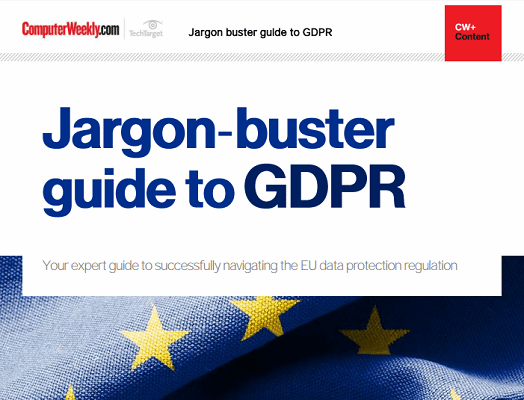 Jargon-buster guide to GDPR
The 10 most important things you need to know about GDPR, and a jargon-buster explanation for some of the key terminology.
By submitting your personal information, you agree that TechTarget and its partners may contact you regarding relevant content, products and special offers.
You also agree that your personal information may be transferred and processed in the United States, and that you have read and agree to the Terms of Use and the Privacy Policy.
The logistics and marine services firm needed a firewall that would provide the right level of security without impeding network performance.
It has moved from a SonicWall NSA 5600 firewall to next-generation firewall SuperMassive 9200.
Founded in 1958, the Milaha Group delivers services to some of the Middle East's biggest oil, gas and petrochemical companies.
Over the past five decades, the company has become recognised globally for its services in logistics and marine transport, port services, ship repairs and shipping agency services.
Today, Milaha has a variety of business activities around the globe, with 14 commercial enterprises including Maritime and Logistics, Milaha Capital, Milaha Gas, Milaha Petrochem, Milaha Trading and Milaha Offshore. The corporation has a total workforce of 5,000 around the world, 1,000 of whom use PCs as part of their job. Most employees work at ports in various locations across the globe.
The company also has 24 offices in countries including Qatar, the UAE, Saudi Arabia, India and Singapore. It also plans to open an office in South America.
As Milaha has expanded geographically, familiar issues have arisen at each new site: a lengthy network installation and configuration process, and IT security involving a tedious mapping out of high network performance and business applications availability.
The company needed to optimise its network connectivity and communication, and IT security was high on the agenda. Having used SonicWall for the past 14 years, the company decided to deal with the network and security challenges it was facing by upgrading its SonicWall NSA 5600 firewall array with the more powerful SuperMassive 9200 platform.
Read more about firewalls in the modern enterprise
Hussam Al-Saeh, head of network and communication at Milaha Maritime and Logistics, says that as a company specialising in shipping and logistics for business, the organisation needs a comprehensive IT network infrastructure.
Milaha has about 18 offices in Doha, three in Dubai, and offices in Saudi Arabia, India and Singapore, says Al-Saeh. Its headquarters are in Qatar, with one datacentre and a disaster recovery facility on-site and in the eastern part of the country.
The challenge faced by Milaha's IT team was that the company wanted to have uninterrupted, secure network connectivity between different locations worldwide and to link that directly to the headquarters on-premise systems, cloud and various other sites. To achieve this, it needed a firewall platform that could handle new business demands and requirements to support growth.
Milaha had already standardised on SonicWall's offerings, having worked with the supplier for 14 years. "To engage with SonicWall on this project was a mutual progression for us," says Al-Saeh.
Secure connectivity
As the company has grown over the years, so too has the need for its IT to provide support, secure internet connectivity and communication, he says. "We needed to have a firewall platform that is available to handle these new requirements and to support business growth. We were experiencing issues with internet bandwidth and connectivity on the previous firewall platform."
Al-Saeh says Milaha needed stable connectivity for its internal and external networks, which required devices that would be able to handle all network workloads securely without compromising network speed or performance.
"To meet the business needs, we chose to optimise our network connectivity by upgrading to the SonicWall SuperMassive 9200 next-generation firewalls, with two installed at our head office in Doha to provide comprehensive protection to the VPN, network and IT infrastructure, including Microsoft Azure Cloud and Office 365, and one at the disaster recovery site," he says.
"With the SuperMassive 9200 upgrade, we now have a high-performance next-generation firewall to protect the datacentre, the entire network infrastructure and cloud offerings.
"The implementation of the project went according to plan and didn't take long because the company was already standardised on the SonicWall firewall platform. Once we were set, it was a matter of switching on the new devices and importing the configuration."
Although the previous NSA 5600 firewalls had the same configuration as the SuperMassive 9200, the new platform has an increased the number of fibre ports, thereby increasing the internal bandwidth provision.
Improved performance
Benefits that Milaha has enjoyed since implementing the project include improved network performance, with the company adding more IT security features to its entire network infrastructure.
Al-Saeh says that from a technical perspective, Milaha can now add more security and secure its data, which is its most important asset. "With increased threats of malware and ransomware attacks targeting Middle East organisations, it is crucial that we secure our network and data," he says.
IT is the backbone of Milaha's operations, so it is vital that technology supports the group's operations, no matter where they are based, says Al-Saeh. "For example, our office in Singapore didn't have any communications equipment but was in need of day-to-day communications. With the installation of the new firewall, we have been able to securely connect Singapore with head office in Qatar using the SonicWall firewall and VPN."
Going forward, Milaha is transitioning some of its IT infrastructure to the cloud and using a hybrid model. "It is still early days for us, but our plans are to soon start delivering services via the cloud," says Al-Saeh.
The next phase in Milaha's IT journey is to have a fully fledged cloud environment, he adds. "We are already developing our own applications that will be delivered via the cloud as part of the broader cloud offerings. This is our aim in 2017 and we hope to see some of SonicWall's offerings delivered via the cloud and integrated with Microsoft Azure Cloud to provide email security or secure mobility."