Gajus - Fotolia
NHS England's controversial Care.data programme on hold again
The trials to upload patient data from GPs to a central database have been put on hold for the fourth time as the government works on opt-out model
The Care.data pilots have been put on hold again, as the NHS is working to create new opt-out and consent models for the programme.
The controversial project, which aims to extract anonymised patient data from GPs to a central database held by the Health and Social Care Information Centre (HSCIC), was restarted this summer.

Download this free guide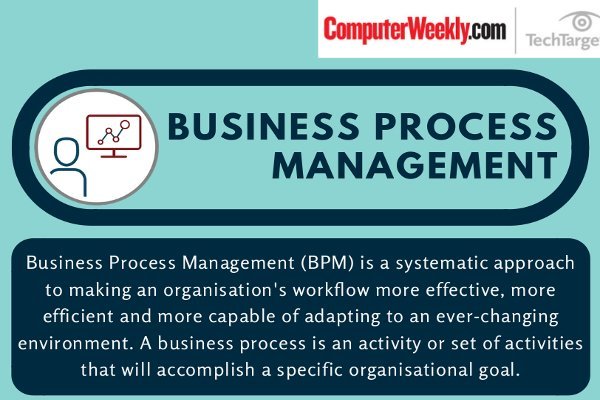 Infographic: Business Process Management
Discover what buyers are telling us about their next business process management buy, including top purchase drivers, top features and the top vendors being considered for purchase.
By submitting your personal information, you agree that TechTarget and its partners may contact you regarding relevant content, products and special offers.
You also agree that your personal information may be transferred and processed in the United States, and that you have read and agree to the Terms of Use and the Privacy Policy.
NHS England has now asked the four pilot sites – Leeds, Blackburn and Derwent, West Hampshire and Somerset – to temporarily pause the programme, according to a statement from Somerset Clinical Commissioning Group.
The pilots were put on hold after health secretary Jeremy Hunt announced at the NHS Innovation Expo that the national data guardian for health and care, Fiona Caldicott, would provide guidance on how to word a new model of consent and opt-outs for the programme.
Hunt has also asked the Care Quality Commission to undertake a review of standards of data security for patients' confidential data across the NHS, and Caldicott will contribute to the review by developing guidelines for the protection of personal data.
The government aims for the work to be completed by January 2016. Until the new opt-out and consent models have been agreed, the pilots will not be able to proceed.
In total, 104 GP practices are part of the pilot scheme. A spokesperson from NHS England told Computer Weekly that the programme is "not paused" and that the work with the pathfinders is continuing. However, Computer Weekly understands that none of the pilot sites had started the extraction.
Commenting on the pause, a spokesperson for Somerset Clinical Commissioning Group said: "The purpose of the Care.data pathfinder pilot has always been to help NHS England with the testing and evaluation of patient literature and the process by which coded patient data might eventually be extracted from their GP medical records.
Read more about Care.data
"Family doctors are as eager as patients to ensure that we get any process right and patients are provided with the necessary reassurance to know and understand that information from their medical records will continue to be kept safe, secure and confidential."
The Care.data scheme has been surrounded by controversy. Privacy campaigners have argued the NHS has failed to educate the public about the project, leading to fears around how the data would be used. The project has also been heavily criticised due to its opt-out, rather than opt-in, model.
NHS England was forced to halt the programme in February 2014, a pause originally planned for six months. Last October, the four pathfinder sites were selected to pilot the programme.
It was then delayed again as a result of even more criticism, including a report from the All Party Parliamentary Group for Patient and Public Involvement in Health and Social Care and the Patients Association that challenged the scheme yet again in December 2014.
In June 2015, further controversy ensued after it emerged that at least 700,000 people opted out of Care.data before the roll-out of the project was scrapped in 2014, but the NHS still shared their data with several bodies, including insurers.
Tim Kelsey, NHS England's director of patients and information, acknowledged that more work needed to be done to ensure the public's concerns are taken into account.
"We recognise that patients have concerns about data safety and we will do everything we can to protect their information and build their trust. It is imperative we listen to the public and address all their concerns," he said.
---
This story has been updated to include a comment from NHS England.
Read more on Healthcare and NHS IT