Space NK apothecary is one of a number of retailers using 3G as a replacement for ISDN to back up store IT systems.
The retailer is using the service, supplied by Claranet, to reduce the risk of "copper theft", which can take out all connectivity, preventing stores from taking card payments.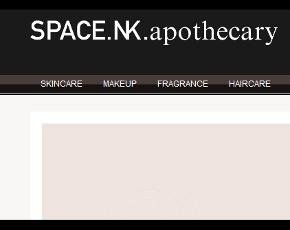 "In the face of repeated incidents with copper lines and long repair times, we decided to implement a 'no wires' solution rather than a second line or ISDN back-up," said Anthony Baldwin, IT manager at Space NK.
The Claranet service uses an multiprotocol layer switching (MPLS) based private network that can be accessed over 3G. It is being run across 60 UK Space NK stores.
A new offering from Claranet, the service supplies 3G SIMs that run a secure connection over mobile operator 3's network to allow businesses to connect mobile devices into the Claranet datacentre. 
"We designed the service to allow people to plug mobile devices into the network," said Martin Saunders, product director at Claranet.
While companies can use overlay virtual private networks (VPNs), based on IPsec, or secure socket layer (SSL) VPNs to create secure network connections, Saunders said that these generally only work well on sophisticated devices. 
"Typically, iPad devices don't work well due to browser compatibility issues," he said.
The MPLS approach from Claranet replaces the generic log-in credentials that mobile networks normally use, with customer-specific username and password pairs to provide secure authentication.
Along with branch network applications, Saunders said Claranet was also seeing interest in the mobile workforce.
The Claranet service is an alternative to private APNs (access point names), which, according to Saunders, are designed for large deployments costing upwards of £10,000 to set up. 
"We can scale from a small number of SIMs upwards, making it suitable for small numbers of workers," he said. "If you are an organisation with 50 SIMs, the Claranet service can save £10,000 on the set-up costs of a private APN."
Email Alerts
Register now to receive ComputerWeekly.com IT-related news, guides and more, delivered to your inbox.
By submitting your personal information, you agree to receive emails regarding relevant products and special offers from TechTarget and its partners. You also agree that your personal information may be transferred and processed in the United States, and that you have read and agree to the
Terms of Use
and the
Privacy Policy
.