Adobe supports Flash video content on Apple iPad and iPhone
Adobe has announced updates that enable Apple iPad and iPhone devices to securely stream video content.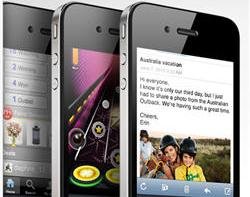 Adobe has announced updates that enable Apple iPad and iPhone devices to securely stream video content.
Adobe has updated Flash Media Server 4.5 to support Apple iOS devices to allow media publishers to more easily create HTTP content for multiple devices and platforms.

Download this free guide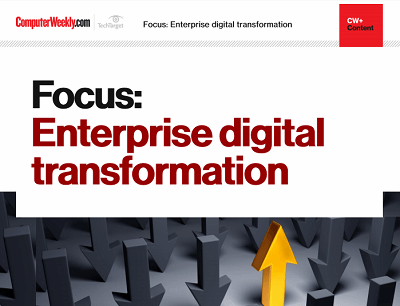 Are you digital to the transformation?
Digital transformation - the buzzword that we can't get away from. Enterprises need to accelerate their digital transformation journeys to avoid being left behind in an increasingly digital world. It's not an easy feat, but one that can be costly to get wrong. Join us as Computer Weekly takes a look at how businesses can stay on track through collaboration, innovation, and listening to user needs.
By submitting your personal information, you agree that TechTarget and its partners may contact you regarding relevant content, products and special offers.
You also agree that your personal information may be transferred and processed in the United States, and that you have read and agree to the Terms of Use and the Privacy Policy.
The company also updated Adobe Flash Access 3.0 to support Google Android devices in securing and monetising streamed content.
"With Flash Media Server 4.5 and Flash Access 3.0, we're enabling businesses to reach more customers and more devices, helping them increase the impact of video experiences, enhance their brands and, ultimately, drive business success," said Pritham Shetty, vice-president of video solutions at Adobe.
Adobe said the updates allow businesses to deliver full adaptive bit-rate experiences to platforms supporting Flash. The integrated content protection will simplify deployment and reduce infrastructure costs.
The company said its on-demand stream packaging can also reduce storage costs by allowing businesses to use a single set of source video for multiple "downstream" devices.
New features of Flash Access 3.0 include support for Google Android tablets and smartphones and capability with UltraViolet industry standards. A cloud-based digital rights locker system allows customers to create personal virtual video libraries.
Abode Flash Access 3.0 will be available at per unit CPM pricing. Price quotes are available from Adobe for its Flash Media Enterprise Server 4.5.
Adobe previously released a free download for an experimental Flash-to-HTML5 converter for Apple devices.
Read more on Operating systems software