GPs will need up to £1.7bn to invest in data analytics, business intelligence tools and a platform to join up systems if they are to deliver commissioning under the government's controversial NHS reforms.
More than half of all GPs (57%) believe that at least 10% of NHS efficiency savings should be reinvested in IT to deliver better patient care, according to a survey from IT analyst Silicon Bridge Research, Doctors.net and Intellect.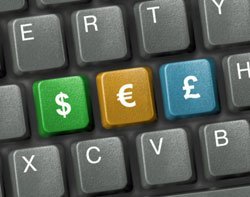 According to Silicon Bridge, this could result in an extra £350m per year on IT spend over the next five years.
GPs need sophisticated IT resources
Jon Lindberg, healthcare programme manager at Intellect, said GPs would need these tools to predict what aspects of healthcare are likely to be needed, such as increases in diabetes rates in certain geographical areas.
"From the survey and GPs we spoke to, we found fairly sophisticated IT resources will be needed to do the job of commissioning, such as data analysis, BI tools and a platform to join up with what other commissioners are doing," he said.
"If GPs don't get investment in IT then they won't be able to commission the right services to the right people and meet the needs of patients. That will then add cost and burden to consortia, which will have to spend more time commissioning," added Lindberg.
Securing funds for IT
Around 51% of GPs believe funds to invest in IT should come from the Department of Health or NHS Commissioning Board, according to the survey of 1,000 doctors. Just 17% expected NHS trusts to provide their own internal sources of funding for IT.
The research also found that GPs favour the transfer of clinical activity from the acute sector to community healthcare, a focus on preventative care, and reductions in avoidable A&E admissions.
NHS IT requirements not an immediate priority
However, with government plans to reform the NHS still on hold, it is likely IT requirements won't be looked at until 2012/2013, adds Lindberg.
The survey follows recent calls from MPs at a select committee for NHS complaints systems to be overhauled. Graham Kemp, head of public sector at SAS UK, said the NHS needs to examine the IT systems it has in place.
"[Just] categorising a complaint is not enough; it is crucial to identify the underlying cause. Looking at all the information in one place can both help manage the process from end-to-end and be used to accurately analyse trends," he said.
Email Alerts
Register now to receive ComputerWeekly.com IT-related news, guides and more, delivered to your inbox.
By submitting your personal information, you agree to receive emails regarding relevant products and special offers from TechTarget and its partners. You also agree that your personal information may be transferred and processed in the United States, and that you have read and agree to the
Terms of Use
and the
Privacy Policy
.