A blogger claims to have duped journalists into reporting a fake story about a woman who used Google Street View to find out her husband was cheating on her.
An American teenager who writes the blog "Idiot Forever" says he sent e-mails to The Sun newspaper from the woman's friend, and from a media lawyer to back the story up.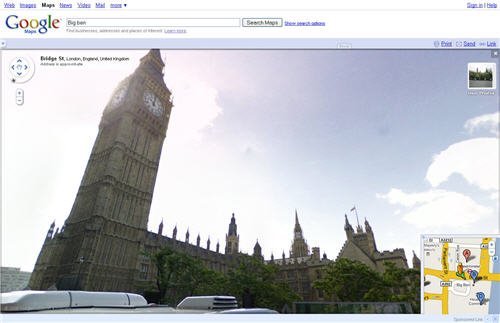 The e-mails told them that a woman had allegedly filed for divorce after catching her husband parking his car outside a female friend's house on Google Street View.
He said in the e-mail: "Hey Sun, I need your help. One of my mates caught her husband cheating by using Google Street View. He's a pig. Also, this really shows how the addition of the Street View is hurting people. I think this is a good story for you. Cheers, Sasha."
The blogger says, "Note how I used words like 'mates' and "cheers'. This lulls the Brits into a false sense of security."
The picture he sent with the story did not back it up, he said. "I don't even know if the picture was of an apartment building. It could be a commercial building for all I know. I just zoomed into London (because that's the biggest city I know) and picked Victoria Street (because Victoria Beckham is attractive). Then I looked for some parked cars."
The picture was not used in The Sun's story. The blog post said, "I guess they just wanted to write a fun, juicy story."
However, Valleywag isn't sure that the blogger wasn't in fact trying to dupe the rest of the media, by claiming he had put one over The Sun.
Guess that leaves none of us any wiser as to which story is actually the true version of events.
Email Alerts
Register now to receive ComputerWeekly.com IT-related news, guides and more, delivered to your inbox.
By submitting your personal information, you agree to receive emails regarding relevant products and special offers from TechTarget and its partners. You also agree that your personal information may be transferred and processed in the United States, and that you have read and agree to the
Terms of Use
and the
Privacy Policy
.