Second WiMax trial in Warwick
Pipex Wireless's second commercial trial of WiMax services will be tested by the public this weekend.
Pipex Wireless's second commercial trial of WiMax services will be tested by the public this weekend.
Working with National Grid Wireless, Warwick District Council and Intel Solutions Services, the trial will be launched at the European Cup Race Walking Championships, where competitors, spectators and the press will have access to high-speed wireless broadband.

Download this free guide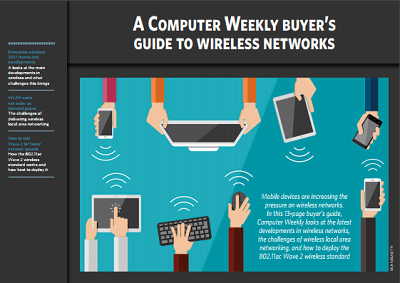 Carrying the heavy wireless burden of mobile devices
Mobile devices are increasing the pressure on wireless networks. In this buyer's guide, Computer Weekly looks at the latest developments in wireless networks, the challenges of wireless local area networking, and how to deploy the 802.11ac Wave 2 wireless standard.
By submitting your personal information, you agree that TechTarget and its partners may contact you regarding relevant content, products and special offers.
You also agree that your personal information may be transferred and processed in the United States, and that you have read and agree to the Terms of Use and the Privacy Policy.
As the UK's first wireless solutions provider to launch WiMax long-range data access services, Pipex Wireless will initially deliver services to Warwick District Council and subsequently approach businesses and home users in the Warwick trial area over the next six months.
"Following the early success of trials in Milton Keynes, we are excited about being able to offer high speed wireless broadband to other forward-thinking towns and cities," said Mike Read, CEO at Pipex Wireless.
"The event in Warwick provides the ideal setting for launching our wireless services in the area. As we develop the service further, we'll be inviting local businesses and home users to take part in the trial to make wireless broadband a reality."
Chris Elliott, chief executive at Warwick District Council said, "Our innovative approach to technology and transformation agenda has attracted Pipex Wireless to our town. We look forward to developing the trial with Pipex Wireless and extending the benefits of wireless broadband to our community."
The European Cup Race Walking Championships are being held in Victoria Park, Warwick on 19-20 May.
Welcome to the wireless city >>
Manchester businesses get gigabit wireless >>
Paris to offer free Wi-Fi broadband to citizens and visitors >>
Heathrow express claims Wi-Fi first >>
Comment on this article: computer.weekly@rbi.co.uk
Read more on Wireless networking