Customers could spur interim Windows XP version
Microsoft will release an interim desktop version of its Windows operating system before 2004, after pressure from some customers...

Download this free guide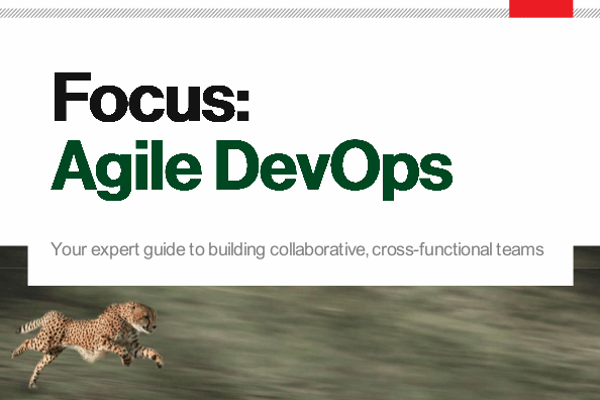 How can your business benefit from DevOps?
Let's take a look at six of the development practices that Disciplined Agile Delivery recommends for disciplined DevOps teams.
By submitting your personal information, you agree that TechTarget and its partners may contact you regarding relevant content, products and special offers.
You also agree that your personal information may be transferred and processed in the United States, and that you have read and agree to the Terms of Use and the Privacy Policy.

Microsoft will release an interim desktop version of its Windows operating system before 2004, after pressure from some customers who signed up for its new enterprise licensing plan, analysts predict.



Microsoft's existing road map calls for the next release of Windows for the desktop - codenamed Longhorn - to appear in the second half of 2004. Microsoft has promised to pack a number of new technologies into the operating system that coincide with its Web-based .net initiative.

However, industry watchers say that Microsoft is poised to miss its deadline for Longhorn, which would leave customers that signed up for its Software Assurance, annuity licensing plan, paying for a product that they may not receive. The three-year contracts require customers pay a yearly fee during the life of the contract for access to bug fixes, or new operating system releases.

"If people sign up for Software Assurance and no new [desktop] versions of Windows are made available during the three-year period, there could be some customers that pay but get no value out of it," said Alvin Park, research director for Gartner.

Customers purchasing Windows under Microsoft's Enterprise Licensing Agreement or through other Software Assurance plans pay 29% of the cost of Windows on the desktop and 25% of Windows for the server each year during the life of the contract.

If a customer purchased Windows through Software Assurance in late October 2001, when Windows XP was released, they would be eligible for an upgrade through to October 2004.

Microsoft offered customers a discount if they purchased Windows under the new licence by 31 July this year, and Park estimated that at least 35% of Microsoft's enterprise customers took advantage of that deal.

According to analysts, Longhorn will not actually reach customers until the second half of 2005 and, as a result, will force Microsoft to release an interim product that it can deliver to Software Assurance customers whose contracts expire before then.

Microsoft has a history of delaying Windows releases. The Windows .net Server 2003 was originally scheduled to ship about six months after Windows XP, which would have put it on the market in May of this year.

Microsoft has twice moved back that date and now expects to ship the product to manufacturers before the end of the year, which would set it up to reach most customers in early 2003.
Read more on Operating systems software