ERP errors cost Agilent $70m
Hewlett-Packard spin-off Agilent Technologies yesterday blamed the company's poor third-quarter results on a problem-strewn...

Download this free guide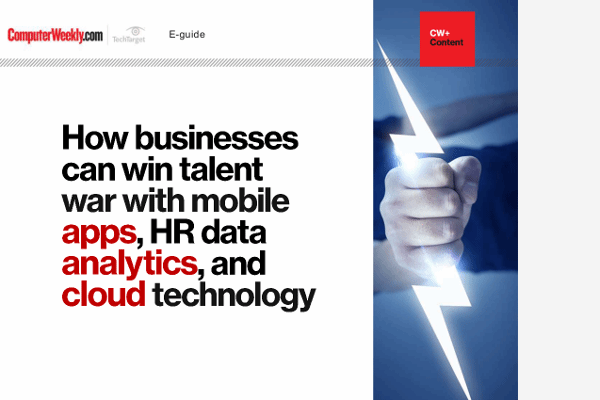 How businesses can win talent war with mobile apps, HR data analytics and cloud technology
Latest articles on HR best practices: mobile apps disrupting the annual staff appraisals; reasons for and against open-source software; and Rolls-Royce case study.
By submitting your email address, you agree to receive emails regarding relevant topic offers from TechTarget and its partners. You can withdraw your consent at any time. Contact TechTarget at 275 Grove Street, Newton, MA.
You also agree that your personal information may be transferred and processed in the United States, and that you have read and agree to the Terms of Use and the Privacy Policy.

Hewlett-Packard spin-off Agilent Technologies yesterday blamed the company's poor third-quarter results on a problem-strewn big-bang ERP rollout.



The failure to get the system up and running properly cost the company $70m (£46m) in lost operating profits, as manufacturing went offline for a week.

Addressing shareholders, Agilent Technologies chief financial officer Adrian Dillon said: "In truth, it was almost impossible to fully anticipate how things would go wrong even with the extraordinary amount of training and testing we did in preparation for the big-bang rollout."

Given the size and complexity of the project, Dillon said Agilent expected some teething troubles during the early phases of the implementation. However, the company encountered three major problems: a fundamental software flaw that caused the system to crash each time it handled 50% or more of Agilent's operations; poor system uptime; and a problem migrating data from its legacy system.

Dillon said the company experienced serious "prioritisation conflicts" within the ERP system as the system was switched to 50% of normal operations. Each time system usage was ramped up, the ERP system would halt, Dillon said.

The company identified a fundamental software flaw and had to work "around the clock" for almost a week to fix it.

Agilent also suffered poor system uptime from the ERP system and struggled with moving backlog data from its legacy system onto the ERP system. The problem was exacerbated by slow processing speeds. Dillon admitted the company had to resort to manual data entry to overcome this limitation.

The ERP project, codenamed "Everest", affected more than 50% of Agilent's operations and virtually all of the company's financial processes, according to chief executive Ned Barnholt.

Barnholt said the ERP implementation is now stable. "We are confident we can meet anticipated customer requirements," he said.

What went wrong with Agilent's ERP?
Software flaw caused system to fail each time product was ramped up over 50%


Legacy data had to be manually entered from the backlog system


Poor system uptime


Agilent did not anticipate the extent of the problems it faced in the big-bang rollout
Read more on Software development tools