Compaq launches online developer program
Compaq Computer has launched a special Web site designed to encourage developers to create applications that run on the company's...

Download this free guide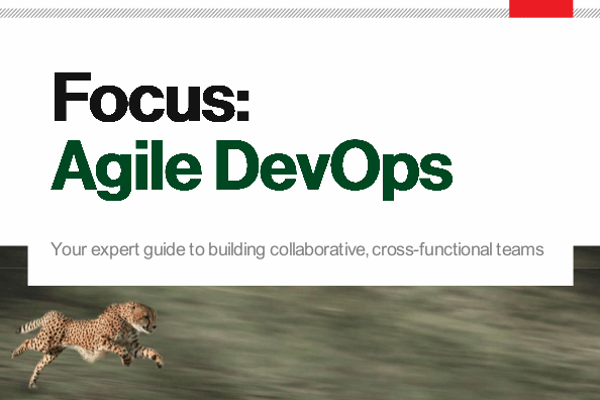 How can your business benefit from DevOps?
Let's take a look at six of the development practices that Disciplined Agile Delivery recommends for disciplined DevOps teams.
By submitting your personal information, you agree that TechTarget and its partners may contact you regarding relevant content, products and special offers.
You also agree that your personal information may be transferred and processed in the United States, and that you have read and agree to the Terms of Use and the Privacy Policy.

Compaq Computer has launched a special Web site designed to encourage developers to create applications that run on the company's hardware and software.



Modelled after developers' sites made popular by the open source community, The Compaq Solutions Alliance (CSA) Developer Network has been built with Web-based software from CollabNet.

Officially launched on Tuesday (12 March), Compaq's site will be the online home to a number of the company's software projects, including those that have partner application vendors and independent developers, according to Bernie Mills, senior vice-president of marketing at CollabNet.

CollabNet will support Compaq's site and offer services to developers who manage various related projects, Mills said.

Initially, Compaq has launched an effort to develop a version of the OpenOffice desktop software suite to run on Compaq's 64-bit Unix operating system, Tru64.

This open source software is already being developed to run on various other operating systems through a separate online community. Programmers who contribute to those other projects have been encouraged to participate in Compaq's new project, the company said.

Compaq has also posted on its new site the software development kit used to write applications for its handheld computer, iPaq. Application developers will now use the CSA Developer Alliance to collaborate on projects as well as view source code and ask technical questions of Compaq's support engineers.

CollabNet created the site with its SourceCast development software. The platform allows contributors to share code and carry out discussions with user groups. Additionally, the site is designed to allow for various levels of access to content and source code that is stored on the site based on a users credentials.

The developer community is similar to other projects from Hewlett-Packard, Oracle and Sun Microsystems, which use CollabNet's software to run their respective developer Web sites.

The Compaq Solutions Alliance (CSA) Developer Network can be found at: https://www.csacommunity.com
Read more on Web software