DoJ targets Computer Associates
Computer Associates (CA) is being investigated by the US Department of Justice (DoJ) regarding allegations of anti-competitive...

Download this free guide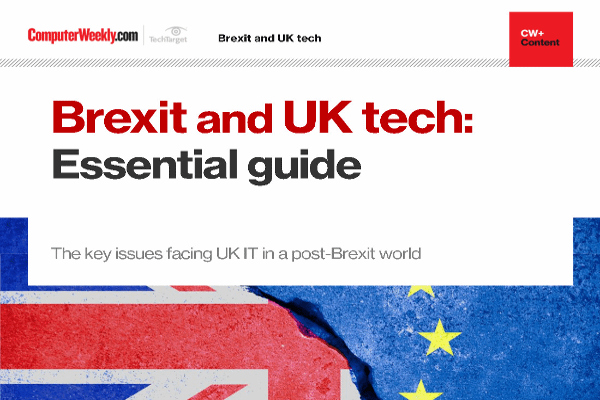 Brexit and UK tech: Essential guide
Find your way in the post-Brexit world and establish priorities in the face of uncertainty
By submitting your personal information, you agree that TechTarget and its partners may contact you regarding relevant content, products and special offers.
You also agree that your personal information may be transferred and processed in the United States, and that you have read and agree to the Terms of Use and the Privacy Policy.

Computer Associates (CA) is being investigated by the US Department of Justice (DoJ) regarding allegations of anti-competitive behaviour relating to its 1999 acquisition of Platinum Technology.



The DoJ is accusing CA and the former Platinum organisation of violating pre-merger requirements and price-fixing laws and entering into illegal agreements before the DoJ had completed its review of the £2.45bn acquisition.

According to a DoJ statement, even before the deal was approved Platinum had to get CA's agreement before it could sign new customer contracts. The statement also claimed that a CA employee was installed at Platinum's offices to review and approve new contracts, and undertake "activities related to the merger".

Charles James, assistant attorney general in charge of the DoJ's antitrust division, said: "By assuming control of Platinum before the expiration of the required waiting period while the Justice Department was investigating the legality of the proposed acquisition, Computer Associates failed to obey the law."

CA has dismissed the allegations - which could result in a £800,00 civil penalty - as "unfounded".

In a statement the software company said: "The DoJ's action is arbitrary in light of its prior enforcement history", a reference to its handling of the Microsoft case.

In its defence, CA said: "The DoJ thoroughly investigated CA's acquisition of Platinum - including review of the contractual provisions at issue in this lawsuit - and never questioned those provisions until two months after it had approved the transaction.

"These contractual provisions were virtually identical to the provisions used in major CA acquisitions for the past 14 years, many of which had been thoroughly investigated and passed upon by the DoJ," the statement continued.

Graham Fisher, a senior analyst at Bloor Research, was suspicious about the allegations. "It seems strange to me that the DoJ is doing this now. CA is an acquisitive company and obviously knows the law. Is it just CA's turn with the DoJ?"

Whatever the outcome, the case will do little to help CA. In recent months the company has been the subject of a takeover battle, suffered accusations of misleading accounting practices and the embarrassment of restating its financial results (blamed on a typographical error). The company has also endured allegations of poor licensing practices.