Cloud computing could release government departments from being locked into costly IT contracts, according to Mark O'Neil, CIO for the department for Culture, Media and Sport.
Around 60% of central government IT spend goes to around six major suppliers. And the cost of attempting to renegotiate many outsourcing contracts was such that departments were pressed to make real savings, said O'Neil at the annual Government ICT conference.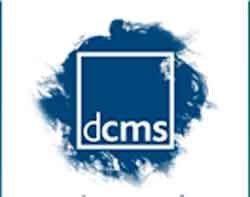 "The cloud is fundamentally disruptive," he added. "It's about giving the existing model a darn good kicking. The cloud provides the ability to change that landscape."
The pay per play" basis of many cloud applications could help also help departments achieve real cost savings, O'Neil said.
Martin Read, government efficiency adviser at the Cabinet Office, agreed. "Cloud computing will help achieve more space for small companies [to win] government contracts," he said. "And there are a lot of companies with innovative solutions that we need to make more space for."
The consumerisation of IT was having a big impact on driving change, said O'Neil, adding, "There are times in the IT landscape when there is a fundamental disconnect between IT in corporate space and elsewhere. For example, someone using [cloud-based personal finance software] Mint.com probably has better control over their systems than someone using a multimillion ERP system in a corporate environment."
O'Neill predicted that if his own department got rid of its printers and gave everyone iPads, payback could be achieved within 18 months.
However, organisations must also recognise the downsides to the cloud, such as understanding the implications of a cloud supplier going out of business.
"Part of the problem with the cloud is that it gives rise to what I call 'magic pixie solutions' - that it will make all your IT problems go away," said O'Neill.
The fundamental reason for IT failures in both the public and private sector was a failure to understand the needs of the user, he said.
"The problem with the cloud is that it can be disconnection par excellence. The issues with delivery won't just go away because the cloud is there. Cloud solutions have to be built around the real world," he added.
Email Alerts
Register now to receive ComputerWeekly.com IT-related news, guides and more, delivered to your inbox.
By submitting your personal information, you agree to receive emails regarding relevant products and special offers from TechTarget and its partners. You also agree that your personal information may be transferred and processed in the United States, and that you have read and agree to the
Terms of Use
and the
Privacy Policy
.