MP and rural broadband campaigner Rory Stewart says the goal of superfast communications across Cumbria - one of the key regions for assessing the progress of rural broadband access - has taken a step forward after three recent announcements.
Rory Stewart welcomed the launch of French communications start-up Bluwan's Fibre through the Air (FTTA) microwave technology for addressing the difficulties facing broadband roll-out in Cumbria and other rural areas.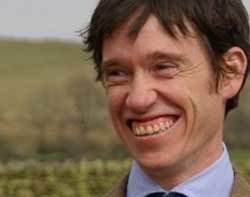 The MP said communications minister Ed Vaizey, the team at government agency Broadband Delivery UK (BDUK), and Cumbria County Council would give Bluwan's product close consideration, as part of Cumbria's broadband pilot.
"I continue to believe that fibre to the home (FTTH) offers the best future-proof standard for communities," he said.
"But Bluwan's offer of superfast wireless solutions is an exciting development which could play a key role in delivering superfast speeds to the most remote parts of the UK, like my constituency of Penrith and the Border," Stewart said in a statement to Computer Weekly.
BT also said recently it would provide up to 40Mbps fibre to the cabinet (FTTC) services to Penrith, and last week local cable TV supplier Smallworld Cable said it would offer a 100Mbps fibre-based service to 10,000 people in and around Carlisle from April.
Bluwan's FTTA point-to-multipoint microwave system could provide 100Mbps to homes and up to 12Gbps per base station, the firm said. This was suitable for both mobile backhaul and for local access, said Francois Magne, the firm's CTO.
Francois Magne said the cost of FTTA was 2% to 5% of the cost of an equivalent fibre system, and could be done on a "pay-as-you-grow" basis, avoiding the high, upfront capital costs of fibre.
Welcoming BT's announcement, Stewart said in a blog post that its decision to provide FTTC to market towns like Penrith was "a completely separate initiative to the BDUK pilot", referring to BDUK's publicly funded rural broadband pilot in Cumbria.
Stewart said BT was to be congratulated on its investment. "This is a great first step in our campaign to get Cumbria the fastest broadband network in Europe. Our needs are unique because of our sparse population and we've been ignored for too long. Let's now push on together to get superfast broadband for our rural villages as well."
Email Alerts
Register now to receive ComputerWeekly.com IT-related news, guides and more, delivered to your inbox.
By submitting your personal information, you agree to receive emails regarding relevant products and special offers from TechTarget and its partners. You also agree that your personal information may be transferred and processed in the United States, and that you have read and agree to the
Terms of Use
and the
Privacy Policy
.