Microsoft has agreed to let European users choose which internet browser they want to use as part of an agreement to head off anti-trust action aimed at watering down any advantage to be had from its estimated 90% share of the operating system market.
From today, Microsoft will use its Windows Update mechanism to give European users a "choice screen" for five years. This will let users of Windows XP, Windows Vista and Windows 7 choose which of a dozen or more web browsers, including rivals Firefox, Opera and Chrome, they want to install in addition to, or instead of, Internet Explorer.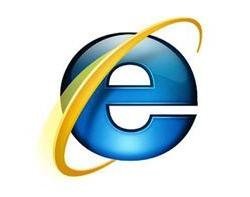 Computer manufacturers will also be able to pre-install competing web browsers, set them as the default browser, and turn off Internet Explorer.
The move is the conclusion to a year-long negotiation between the European Commission and Microsoft over its market power in the browser market.
The move addresses EC concerns that Microsoft may have tied its web browser Internet Explorer to the Windows PC operating system in breach of EU rules on abuse of a dominant market position.
It also addresses concerns that this meant web designers optimise their websites for Explorer rather than all browsers.
Explorer's market share is already under pressure as a result of news that Chinese hackers exploited a vulnerability in the browser to attack e-mail accounts at Google and dozens of other US corporations. The attack led the German and French authorities to mandate a switch from Explorer to another browser for government users.
Microsoft has also agreed to disclose information that could help third-party developers improve interoperability between their products and Microsoft's Windows, Windows Server, Office, Exchange, and SharePoint products.
This deal, which does not mean Microsoft infringed EU rules, nevertheless binds Microsoft. The EC could impose a fine of up to 10% of Microsoft's total annual turnover without having to prove any violation of EU antitrust rules if Microsoft breaks its commitments.
The EC may review the commitments in two years. Microsoft will report to the commission on its implementation of the deal.
Windows web browser options
Microsoft will offer users a choice of the following internet browsers via a pop-up window when they first install their operating system:
Avant
Chrome
Firefox
Flock
Green Browser
Internet Explorer
K-meleon
Maxthon
Opera
Safari
Sleipnir
Slim
Email Alerts
Register now to receive ComputerWeekly.com IT-related news, guides and more, delivered to your inbox.
By submitting your personal information, you agree to receive emails regarding relevant products and special offers from TechTarget and its partners. You also agree that your personal information may be transferred and processed in the United States, and that you have read and agree to the
Terms of Use
and the
Privacy Policy
.