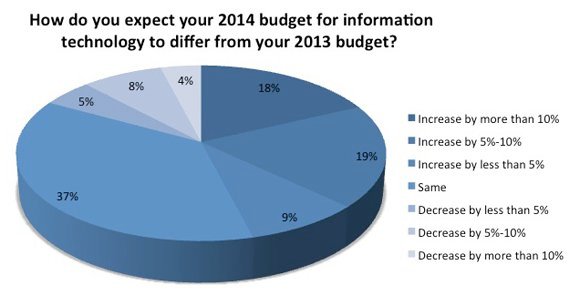 Find out the results of TechTarget and Computer Weekly's IT priorities 2014 survey.
Below you will find all of the survey's coverage including news and features on Europe's IT forecast for 2014.
The survey covers cloud, storage, networking, security, and mobile to name just a few areas investigated.
IT priorities and forecast 2014 news and features
IT priorities and forecasts 2014 interactive graphic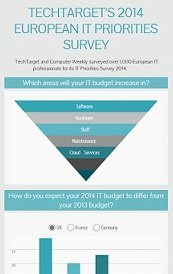 Interactive graphic: 2014 European IT priorities and forecast
Find out the IT priorities and forecasts of European businesses for 2014 with our exclusive reader survey results.
In this Computer Weekly interactive graphic we reveal the IT priorities and forecasts for European businesses in 2014 and their plans for the year ahead.
Find out who believes their business is back to normal after the recession, who is on the route to recovery and who believes they were not affected by the recession at all.
Download the full 2014 IT priorities report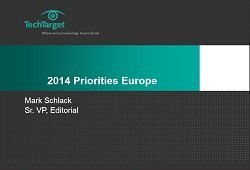 Download our IT Priorities 2014 Report
Benchmark your IT spending pans with our in-depth study of IT spending priorities in the UK, France, Germany, and Europe in 2014.
More news from ComputerWeekly.com