Voice over DSL offers advantages for SMEs
One of the technologies currently sweeping the US is voice over digital subscriber line (VoDSL). Users are being offered a phone...
One of the technologies currently sweeping the US is voice over digital subscriber line (VoDSL). Users are being offered a phone service where they can make phone calls over the same infrastructure used for data, including access to the Internet, for a fixed access fee covering both



Antony Savvas.

And there will soon be pressure for the same thing to happen in the UK, if the VoDSL market demonstrated at the recent Supercomm carriers show in Atlanta is anything to go by.

Download this free guide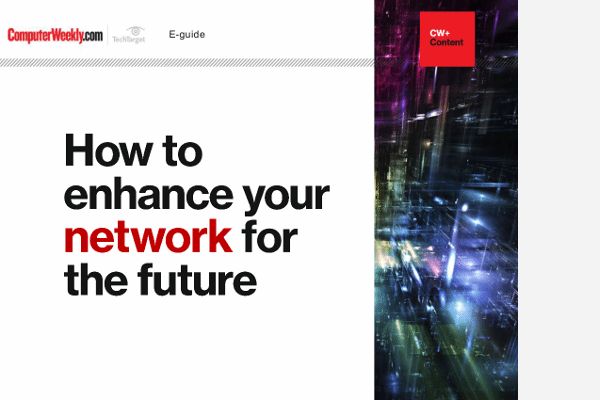 How to enhance your network for the future
Latest on networking developments and directions: NFV, self-optimising networks and IoT enabled smart cities
By submitting your personal information, you agree that TechTarget and its partners may contact you regarding relevant content, products and special offers.
You also agree that your personal information may be transferred and processed in the United States, and that you have read and agree to the Terms of Use and the Privacy Policy.
As far as the technology is concerned, voice and data over the same infrastructure is effectively what happens in the UK for users of BT's ADSL (asymmetric digital subscriber line) service, the only difference being that they pay for the voice calls separately by the second. BT took years to introduce ADSL, with detractors accusing the giant of protecting its business, which covered metered access to the Internet.
But with unmetered access now available through ADSL, rival suppliers and operators are expected to offer both unmetered voice as well as Internet access.
In the US, residential voice calls are predominantly free, or at least unmetered, in return for a basic access charge.
What has excited US business customers is that VoDSL offers the opportunity to bundle voice with Internet access as part of the same access package.
Such an opportunity is possible because the US government has finalised the access costs, which rivals to incumbent telcos have to pay to modify their exchanges for the new system.
As a result, a flourishing industry has been created in the US, consisting of companies eager to supply the hardware to "tier two" telcos wanting to offer cheaper services to customers than the large "tier one" companies, who currently have most of the voice market.
In the UK, regulatory body Oftel has still not finalised the access charges for rivals of BT, who want to gain access to UK exchanges to offer cheaper and/or better ADSL services, despite the cut-off point for access being July next year.
In this country, there has barely been any talk of the possibility of unmetered voice calls, but maybe this is because the priority for most has been unmetered Internet access to help drive the e-economy, but businesses looking closely at their voice bills may start to raise the subject.
One player in the US VoDSL market is Jetstream Communications. Jetstream marketing vice president Steve Gleave told Computer Weekly, "The rivals to the big carriers have to go after the VoDSL market because we have come full circle from what Cisco was previously talking about.
"They said the future model would be based on free voice down big pipes carrying paid-for data, including Internet data, but that hasn't quite happened, has it? People are now getting free Internet access and unmetered Internet calls.
"We are getting the sort of tier two customers buying our boxes who can't really compete with the big boys by just offering cheap Internet access,"says Gleave.
He points out that the US economy, like that of the UK, consists of a massive number of SMEs. In the US, there are 7.5 million SMEs, and 95% of them have less than 12 phone lines.
Such a small number of lines in a business means ADSL and other forms of DSL can carry both voice and data for the same basic access cost, if you have the right supplier with access to the exchanges. This may happen from next year.