Understand business objectives to prepare the most effective outsourcing contracts
Successful outsourcing starts with clear company aims and an understanding of how outsourcing can help you meet those aims,...
Successful outsourcing starts with clear company aims and an understanding of how outsourcing can help you meet those aims, according to BCS professional member Elizabeth Sparrow, a consultant and author of two books on the topic.

"First, know your objectives," she said. "Make sure you identify what your organisation wants to achieve and how it will know it has met these aims. These objectives will determine how you structure and manage the project, what functions are outsourced, how you evaluate suppliers and what type of relationship you have with the service provider.

"Understand each person's perspective. Outsourcing touches the lives of many people in your organisation. Although a decision to outsource might have been taken, this does not mean that everyone will share the same objectives. Once you have identified and understood their views, you can begin to create a shared agenda.

"Communication is a key element in any outsourcing project. Outsourcing introduces a whole new set of roles and responsibilities and these can produce uncertainty, doubt and fear and can lead to confusion.

"You need to issue regular progress reports through different media aimed at all those affected. Use management brief-ings, videos, newsletters, posters, the intranet and enquiry points."

Once the objectives have been examined, it is important to understand the different approaches to outsourcing, Sparrow said. These include:

Selective: specific functions are outsourced with many services remaining in-house

Tactical: often short-term and applied to specific projects

Strategic: a longer-term relationship in which both parties invest to develop a partnership approach

Transitional: used for major change such as an IT infrastructure upgrade. The supplier might manage legacy systems and the in-house team will focus on new technology

Business process outsourcing: the entire business process, including IT

A joint venture: with a supplier and its own management team

Benefit-based outsourcing: both parties invest in IT service development and share the benefits and risks as they accrue

Offshore outsourcing: IT work transferred overseas.

The range of approaches means a supplier should not be chosen on price alone, Sparrow said. "The evaluation of proposals should include potential for developing a productive relationship; the quality of the proposed solution; a risk assessment; payment mechanisms; direct and indirect costs; benefits; and people issues.

"Be sure that the supplier is motivated and capable of providing the services your organisation needs. The contract should unambiguously specify the scope of the activities to be outsourced, the roles and responsibilities of the customer and supplier, dispute resolution procedures, remedies, targets and performance measures.

Once the new relationship starts, it is important to have the staff to manage it, Sparrow said.

"You will need a team to monitor compliance, liaise regularly with the supplier, negotiate charges for new or changed services, monitor the total value of the deal and review delivery against overall objectives.

"Contract management is a distinct role in the IT department, but not every IT professional will be well suited to it. Identify the team and provide any necessary training in good time."

Successful IT Outsourcing was published by Springer last year; Sparrow's second book, A Guide to Global Sourcing, will be published by the BCS this year. Sparrow also chairs a BCS working party on the impact of offshore outsourcing

Download this free guide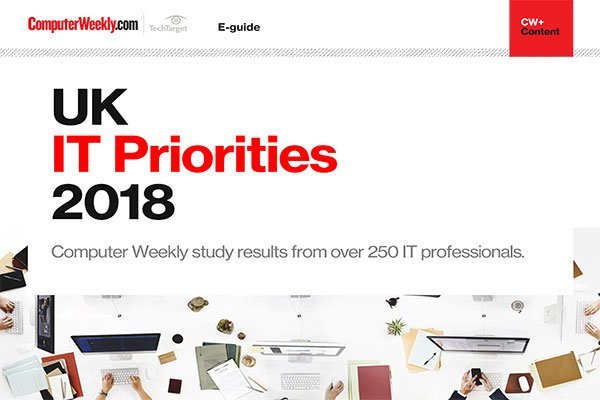 UK IT Priorities 2018 survey results
Download this e-guide to discover the results of our 2018 UK IT Priorities survey, where IT leaders shared with us what they are going to be investing in over the coming 12 months.
By submitting your personal information, you agree that TechTarget and its partners may contact you regarding relevant content, products and special offers.
You also agree that your personal information may be transferred and processed in the United States, and that you have read and agree to the Terms of Use and the Privacy Policy.
Read more on IT outsourcing