Too much of the budget is being blown on monitoring hardware
Infrastructure management tools are failing to spot a high proportion of IT problems, a study by analyst firm Forrester Research...
This Article Covers
RELATED TOPICS

Download this free guide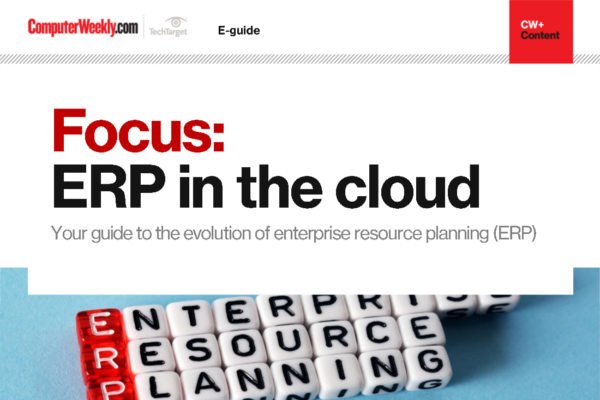 Are you keeping up with the ERP evolution?
Read about the new best practices for the ERP systems and how to tackle the growth of ERP integrations.
By submitting your personal information, you agree that TechTarget and its partners may contact you regarding relevant content, products and special offers.
You also agree that your personal information may be transferred and processed in the United States, and that you have read and agree to the Terms of Use and the Privacy Policy.

Infrastructure management tools are failing to spot a high proportion of IT problems, a study by analyst firm Forrester Research has found.

The study, commissioned by testing tools company Compuware, surveyed 430 senior IT executives from large companies in the US and Europe. It questioned them about how IT departments manage the performance of critical business applications.

Thomas Mendel, principal analyst at Forrester Research, said, "The tools are not effective."

The study showed that many of the tools run by IT departments targeted specific users, Mendel said. Tools for database management, network management and server management created silos of information in IT departments that could not cope with end-to-end monitoring, he said.

This led to a disproportionate percentage of IT budgets being spent on areas of the IT infrastructure where problems were infrequent. Mendel said users spent 30% of their IT budgets on network management, yet the survey found that only 2% of problems were a result of network hardware.

In fact, application failure was the most likely cause of a problem, the study found. Mendel said 50% of IT problems related to application issues such as poor performance, misconfiguration, bugs in code and unpatched software.

It also found that 41% of respondents said they were reactive to IT problems, rather than proactive, when asked to rate their organisation's strategy for maintaining application performance; and 67% of respondents said they were unaware that problems existed until end-users called the helpdesk.

A further 6% said they became aware of problems when they received management complaints.

The study revealed that only 28% of respondents could identify and accurately gauge five key measures of business impact: applications affected by the problem; users affected by the problem; business locations affected by the problem; persistence of the problem; and specific transactions affected by the problem.

Instead of monitoring the network, Mendel recommended that users invest in tools to monitor how applications perform from the end-user's point of view.

The IT industry has begun to produce tools to monitor end-user response time but Mendel said they were a recent innovation and many users have already deployed tools that can only monitor individual components of an IT infrastructure.

According to Compuware, 30% of respondents could not determine which applications were experiencing performance problems.
Read more on Business applications