Thought for the day: Pirates set IT back £17bn
Reducing the software piracy rate in the UK would jumpstart IT and generate tax revenues for the government, says Mark Floisand.

Reducing the software piracy rate in the UK would jumpstart IT and generate tax revenues for the government, says Mark Floisand.


Research recently conducted by IDC on behalf of the Business Software Alliance found that reducing the level of unlicensed software in the UK from 25% to 15% would create another 40,000 jobs in the IT sector.

It is not just suppliers that benefit from software revenues. Of those 40,000 jobs, more than 20,000 would be in the IT services sector and 7,000 in the channel.

Services and channel firms would clearly receive substantial benefits in the parts of their businesses related to servicing, distributing and installing software. Every £1 of software sales can generate up to £1 of services revenue and a further £1-£2 of channel revenue.

IDC predicts that reducing the software piracy rate in the UK by 10 points would provide a real jumpstart to the IT sector and could effectively grow it from a £40bn industry to one worth more than £57bn by 2006.

Furthermore, the more revenue the industry generates, the more it can invest in research and development to create solutions that drive efficiencies, increase productivity and give businesses competitive advantage.

The rate of piracy in some countries is so high that it is not even worth translating software into the local language. If only a few users purchase the appropriate licence then it simply does not make financial sense to invest in localising the software.

The IT sector has changed the way we live and work. Reducing piracy rates would both ensure that all nations have localised software and act as a catalyst for innovation that could, ultimately, provoke the delivery of yet more life-changing applications.

A reduction in software piracy would also generate £2.5bn for the government in tax revenues - about equal to the revenue generated for public spending by the UK National Lottery.

Clearly software revenues play a major role in the economy and reduced software piracy rates would ultimately have an impact across the nation.

Download this free guide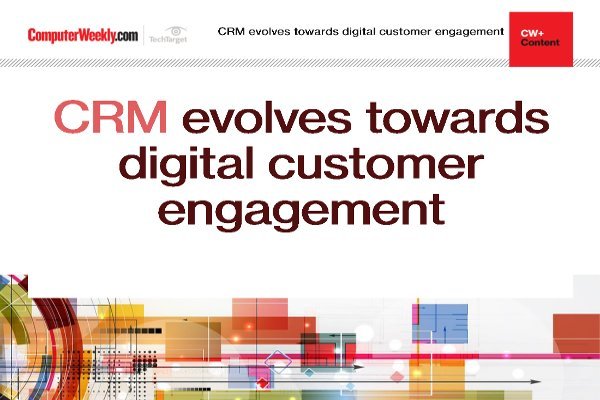 Enhancing digital customer engagement with CRM
Learn about customer relationship management has evolved towards engaging with customers through every channel, with digital at the forefront.
By submitting your personal information, you agree that TechTarget and its partners may contact you regarding relevant content, products and special offers.
You also agree that your personal information may be transferred and processed in the United States, and that you have read and agree to the Terms of Use and the Privacy Policy.
What do you think?
Has the BSA's software audit tightened up your company's software management? Tell us in an e-mail >> ComputerWeekly.com reserves the right to edit and publish answers on the website. Please state if your answer is not for publication.

Mark Floisand is UK chairman of the Business Software Alliance
Read more on Business applications