Thomas Cook joins the network
A giant on paper but Thomas Cook is a collection of SMEs with a critical ICT needs
A giant on paper but Thomas Cook is a collection of SMEs with a critical ICT needs
Thomas Cook as an 11,000-strong corporation is not an SME by any form of definition. However, if you consider the fact there are 643 Thomas Cook shops across the country then you have a collection of businesses with an average of 17 people working in them.

Download this free guide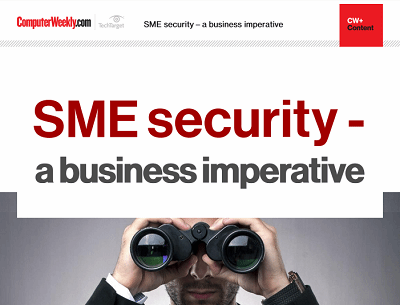 The secret to winning - SMEs and cyber security
50% of SMEs plan to spend less than £1000 on cyber defenses in the next year and only 42% of SMEs are concerned about ransomware. Anyone see a problem? Computer Weekly outlines some solutions to this growing naive trend.
By submitting your personal information, you agree that TechTarget and its partners may contact you regarding relevant content, products and special offers.
You also agree that your personal information may be transferred and processed in the United States, and that you have read and agree to the Terms of Use and the Privacy Policy.
Thomas Cook is half way through a process of basing the IT and communications requirements of these shops over an IP network. The IP infrastructure is now in place and the challenge is now to put in place the specific applications that will enable each shop to change how it does its business.
Thomas Cook IT director Carl Dawson says, "We're moving [the network] with applications that shops need in the next financial year. The shops now have e-mail and internet access, but that doesn't transform the way they work. That is going to change when we deliver to them the sales applications. We've just laid down the platform for them to deliver the business change but not yet done the change."
IP is the future for Thomas Cook and one of the next things to be initiated is a voice strategy for not just the shops but also the company's call centres.
"We're a long way down the line of identifying process and knowing what they will do regarding voice over IP," says Dawson.
Read more on IT for small and medium-sized enterprises (SME)