The shape of things to come
Adam Brate's latest book, Technomanifestos, is a study of the pioneers of the information age, their motives and visions. Ross...
This Article Covers
RELATED TOPICS

Download this free guide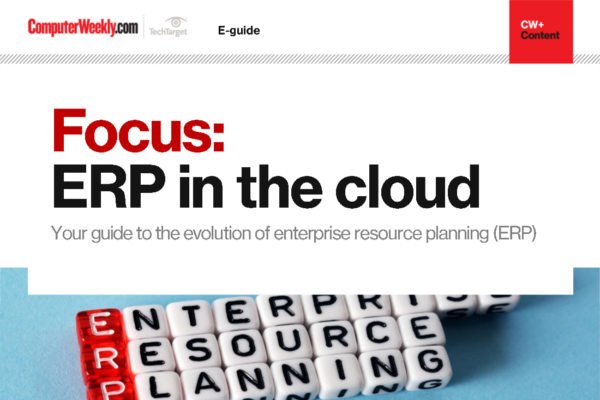 Are you keeping up with the ERP evolution?
Read about the new best practices for the ERP systems and how to tackle the growth of ERP integrations.
By submitting your personal information, you agree that TechTarget and its partners may contact you regarding relevant content, products and special offers.
You also agree that your personal information may be transferred and processed in the United States, and that you have read and agree to the Terms of Use and the Privacy Policy.

Adam Brate's latest book, Technomanifestos, is a study of the pioneers of the information age, their motives and visions. Ross Bentley spoke to the author about what technologies he expects to hit the streets in the next few years.



"Wireless will become ubiquitous," he says. "It is fairly widespread now and this trend can only continue. This computing omnipresence will produce a build-up of online communities as people use and learn to trust the systems more.

"In the US, GPS [global positioning systems] is already big. Everyone I know in New York who buys a new car gets a GPS unit that tracks where you are. I suppose it has become popular here because we are such a big country. Already there is talk of it being used by stores to advertise as vehicles drive past."

Electronic publishing will embrace some emerging technologies, says Brate.

"E-paper is the result of development at MIT [Massachusetts Institute of Technology]. It will be popular because it is thin and recyclable but digital - users can download content and read it just like a newspaper. It will replace e-books, which are not at all user friendly.

"Widespread use of e-paper is about 10 years away and will probably coincide with ubiquitous computing," he says.

Microsoft could be in for a rough ride, if Brate's predictions about open source prove true. "Over the next two- to five years operating systems will continue to move towards open source.

"Already it has already gained quite a momentum - people are fed up with the Microsoft monopoly. Also people are more used to programming and are more willing to take on open source," Brate says.

And being watched by "big brother" will become an accepted part of life. "I have seen an increase in the surveillance of personal and business actions profiles and tagging will become commonplace. Post-September-11 people are less willing to question these controls, but once they are in place they won't go away."

Technomanifestos - visions from the information
revolutionaries, by Adam Brate, is published by Texere. Price £18.99, ISBN 1-58799 103 9
Read more on Business applications