"The cheque is in the post" won't do
Do you have debtors who are always late settling their bills? Changes to late payment legislation are due to be implemented later...

Download this free guide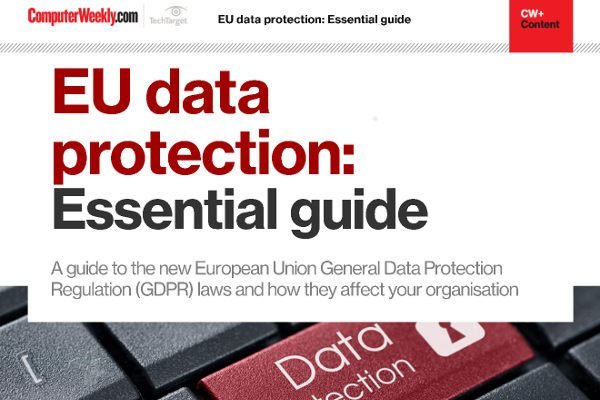 EU data protection: Essential guide
Access this guide to aid you in facing the challenges, opportunities and key actions need to consider in preparing your organisation for GDPR.
By submitting your personal information, you agree that TechTarget and its partners may contact you regarding relevant content, products and special offers.
You also agree that your personal information may be transferred and processed in the United States, and that you have read and agree to the Terms of Use and the Privacy Policy.

Do you have debtors who are always late settling their bills? Changes to late payment legislation are due to be implemented later this year. Many small businesses struggle with serious cash-flow problems that are caused largely by delays in payment of their invoices.



Chasing debtors can risk jeopardising longstanding business relationships.

Rights in law
The Late Payment of Commercial Debts (Interest) Act, introduced in November 1998, gives businesses a statutory right to claim interest on the late payment of their bills on contracts for the supply of goods and services, and is seen as an important step in alleviating this burden.

Originally, it gave only small businesses with less than 50 full-time staff the right to claim interest for late payment from businesses with more than 50 full-time employees.

However, with effect from November 2000 it has been extended so that small businesses can claim statutory interest from other small businesses.

The third implementation phase of the Act is due on 1 November 2002, when all businesses or organisations will be entitled to claim interest from any other business or organisation.

EU legislation
At the same time, the European Union (EU) has implemented its late payment legislation. Directive 2000/ 35/EC, which will harmonise the EU's many national approaches, was adopted on 15 June 2000 and must be implemented by all member states by 8 August 2002.

The Small Business Service published a consultation paper on the directive in February last year. The service believes that most of the provisions of the directive already exist in the UK.

However, some changes will be needed. In particular, the directive provides a creditor with a right to claim reasonable compensation for recovery costs incurred as a result of late payment (though only if the debtor is responsible for the delay).

The directive will also require that the November 2002 deadline, when the Act will apply to all commercial transactions between all businesses, be brought forward to on or before the August deadline for implementation of the directive.

A payment is defined as being late when it is received after:
The payment date specified in the contract
The usual credit period that the parties have according to custom and practice in the course of their dealings
The Act's default period of 30 days (where no credit period is defined in the contract, or no contract exists).


The secretary of state has the power to set the rate of statutory interest. It is currently base rate plus 8% (so, at today's rates it would be 12%).

However, if a contractual provision for late payment of bills exists the law says it should take precedence.

No sidestepping
But the Government has foreseen that this point might be used by companies to undermine the statutory protection provided by the Act, so the legislation prohibits the insertion of a late payment provision into an existing contract if the provision does not also result in a "substantial" remedy for the delay.

The remedy will not be regarded as substantial enough if it is insufficient to compensate the supplier either for late payment or for deferring late payment and it would not be fair or reasonable to allow it to replace the right to statutory interest.

If called on to determine a precise meaning for the term, the courts will take into account all the circumstances of the contract, for example the rate of interest and the length of the credit period - long credit periods and low rates of statutory interest provisions will therefore most likely be declared void.

Colette Fenn is a solicitor in the IT and e-commerce group at Tite & Lewis. Tel: 020-7785 1234; e-mail: colette.fenn@ titeandlewis.com


How to keep on top of payments

Review procedures so that invoices are issued promptly
Review your procedures for disputed payments so that disputes can be resolved quickly
Consider carefully any contractual right to claim interest, monitor invoices for non-payment and institute proceedings accordingly to recover interest.
E-Handbook

E-Handbook

E-Zine
Read more on IT for small and medium-sized enterprises (SME)