Tailor training for SMEs, says CBI
The government is failing to understand the training needs of small and medium-size companies, the Confederation of British...

Download this free guide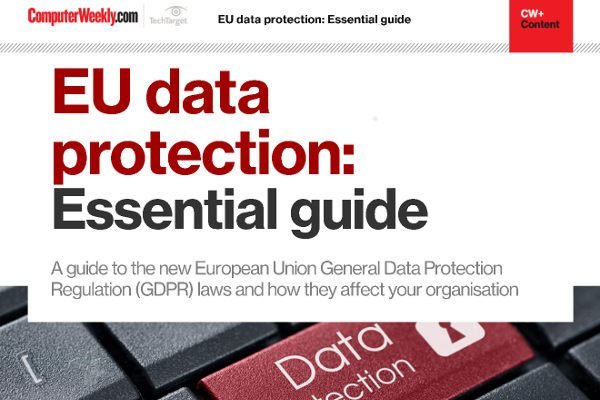 D-Day: 25 May 2018
Prepare your organisation for GDPR: Find out the key actions to take and discover the challenges as well as opportunities
By submitting your personal information, you agree that TechTarget and its partners may contact you regarding relevant content, products and special offers.
You also agree that your personal information may be transferred and processed in the United States, and that you have read and agree to the Terms of Use and the Privacy Policy.

The government is failing to understand the training needs of small and medium-size companies, the Confederation of British Industry said last month.

The organisation has published a report that calls on ministers to make training more accessible to smaller firms to help improve business performance.

The report also seeks to dispel the myth that SMEs neglect employee development. The CBI said almost 90% of SMEs with more than five staff provide informal, on-the-job training but that formal training costs are disproportionately higher for smaller companies.

Courses are rarely sufficiently flexible for SMEs and there is a lack of reliable advice on available learning opportunities.

The CBI said ministers must recognise SMEs' specific training requirements and offer guidance, information and support to boost competitiveness.

John Cridland, deputy director general at the CBI, said, "Smaller firms understand the importance of training and productivity, but the government must see that on-the-job training works for smaller companies."

The report said a comprehensive Michelin-style UK training guide should be introduced by the Department for Education and Skills, the Department of Trade & Industry and local learning and skills councils to rate training quality and flexibility.

LSCs should also produce a regional training factsheet to highlight the help available and fund independent brokers to offer SME training guidance.

The report also called for vocational qualifications to be made more SME-friendly. It proposed breaking courses into units funded by an LSC, so firms can access the relevant elements.

Cridland said, "SMEs account for over 55% of total employment, but their employee development is not receiving the support it needs and deserves."

The structure of smaller businesses means staff are required to multiskill more than their larger counterparts, and the diversity of SMEs poses a training challenge.

"The sheer variety of smaller firms means a one-size-fits-all approach does not meet specific requirements," said Cridland.

"Training providers should offer tailored solutions, and the government must actively support the development of SMEs."
E-Handbook

E-Handbook

E-Zine
Read more on IT for small and medium-sized enterprises (SME)