Super-disk-consolidation-explanation-focus
Even though the sound of it is something quite atrocious, the biggest storage issue isn't San, Nas, fibre or switches, it's cost....
This Article Covers
RELATED TOPICS

Download this free guide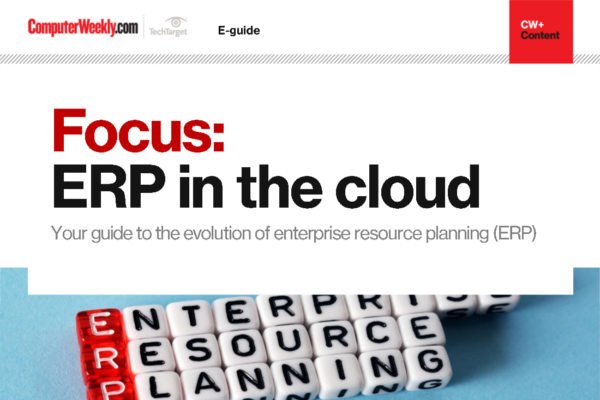 Are you keeping up with the ERP evolution?
Read about the new best practices for the ERP systems and how to tackle the growth of ERP integrations.
By submitting your personal information, you agree that TechTarget and its partners may contact you regarding relevant content, products and special offers.
You also agree that your personal information may be transferred and processed in the United States, and that you have read and agree to the Terms of Use and the Privacy Policy.

Even though the sound of it is something quite atrocious, the biggest storage issue isn't San, Nas, fibre or switches, it's cost. This is where consolidation comes in, reports Nick Enticknap.



Consolidating storage makes obvious sense. You gain economies of scale in hardware purchase; you make more efficient use of the storage you run; and storage management becomes both easier and cheaper. It's a no-brainer.

Gartner Group analyst Josh Krischer summarises the argument: 'Consolidating disk gives you better use of spare capacity. It also reduces the cost of storage management. In future, this issue will become bigger, because of the people costs and the explosion in data capacity.'

A simple statistic from analysis company Sosinsky Group underlines the point. The disk utilisation rate with server-attached storage is 50 per cent; with consolidated storage, it goes up to 85 per cent. Even with today's plummeting disk prices, the straightforward hardware savings are substantial.

So why hasn't everybody done it? Because consolidating storage involves a lot of careful planning and significant up-front investment. Because there are various different ways of consolidating storage, but all with disadvantages as well as benefits. Because consolidating storage involves different thinking about issues such as backup and restore and storage management software. Because there are concerns about protection of existing investment, and about getting locked in to any chosen new solution.

Bloor Research senior analyst Tony Lock said, this means storage consolidation 'takes time and effort, which are the two things in shortest supply'.

Nonetheless, the arguments for consolidating storage are so powerful that users are steadily moving in that direction. According to Gartner Dataquest, traditional direct-attach storage (Das) accounted for $24bn revenues out of a total disk storage market of $32.4bn in 2000 - nearly three quarters. The analysis firm predicts that Das sales will decline at 6 per cent a year over the next three years, while all other types of storage product and service will rise. As a result, Das will account for less than half of 2003 disk sales - $20bn out of an $54bn market.

These figures show that storage consolidation is still in its infancy, but gaining momentum fast.

There are fundamentally three different ways of consolidating storage. The first to arrive was platform-sharing - sharing an enterprise disk subsystem between servers running different operating systems. This approach was pioneered by EMC, which introduced the ability to share its Symmetrix mainframe systems with open systems - first Unix, then Windows NT - in 1995. This is resource sharing at the hardware level - the different servers are allocated their own storage partitions within the box.

As time has gone by, new facilities have been added to such systems, including hot swapping of failed components, upgrading without bringing the system down, and the ability to upgrade on demand.

The storage area network (San), which arrived towards the end of the last century, extends this principle by hiving off the storage from the servers altogether, and placing it in a separate network. This reduces the processing load on the servers, and makes hot swapping and dynamic upgrading easier. It also opens the way for server-free and Lan-free backup.

The San, like the multi-platform standalone system, provides resource sharing. In both cases storage needs to be allocated to specific servers and files remain in their proprietary formats, accessible only by systems equipped with the software to read them.

Network-attached storage (Nas) differs in being designed for file sharing rather than disk sharing. The idea is that PCs and workstations can share files irrespective of the system they were created on.

These three types of consolidated storage all have disadvantages. Multiplatform devices are restricted in the number of servers they can attach to, and also have relatively limited scalability. Sans require a lot of infrastructure investment in cabling and switches; also, the standards-making process is far from complete, which makes putting the pieces together a complex process. Nas systems are designed to be connected to existing Lans, and can therefore impose a strain on the Lan.

Much of the activity in the storage market today is aimed at overcoming these disadvantages. There is a movement to converge San and Nas. There are developments to build Sans from existing local area network technologies such as Ethernet, rather than requiring special purpose Fibre Channel components.

Mixed storage goal
According to Brocade's European marketing manager Paul Trowbridge: 'Today people support mixed servers but not mixed storage.' One way of moving towards that goal is virtualisation, which makes it easier to connect heterogeneous storage devices to a consolidated system, and paves the way for file and database sharing.

There are many different ways of virtualising storage. It can be done within the storage device, within the server, or within a storage network. Suppliers in each category claim theirs is the only sensible way of doing it, but that is nonsense. There are advantages and disadvantages in all the approaches.

All this makes it difficult for the user to choose. For many, there will not be a simple answer; two or all three of the options may be applicable in different circumstances.

The prime need is for the user not to be distracted by the hype or by the arguments and counter-arguments in favour of one approach or another. They should concentrate on their own business objectives, and select an expert partner to decide what technology will best meet the requirements now and into the future. The immaturity of the technology and the absence of many key standards makes using external expertise necessary. It's not yet time to go it alone as you can do with Lans.

Customer objectives
What should you do before approaching a business partner? Legato system engineer Andrzej Dobrzynski comments: 'When designing a solution you need first to establish the requirement for information availability. You define customer service objectives - system uptime; backup window; what data loss is acceptable; and recovery time.'

This is why most market researchers are predicting a boom in the market for this type of software. Gartner Dataquest is forecasting growth from $5.3bn last year to $16.7bn by 2005.

One key aspect of storage management software is backup/restore. This becomes more important as IT applications become more mission-critical. Most attention is paid to backup, which is reasonable as it is an everyday task. But it is becoming increasingly recognised that the restore part also needs attention. According to Gartner's Josh Krischer: 'We estimate that around 25 per cent of backups are useless because customers cannot restore.'

It is worth noting too that backing up today's increasingly large volumes produces a strain on the existing magnetic tape technology.

Even with smaller volumes, tape drives currently used for an hour a day won't cope with being asked to run all day long in the new environment. This is why tape drive/library suppliers such as Overland Data and Quantum ATL are making their products more robust and introducing fault-tolerant capabilities (Overland Data guarantees 99.999 per cent uptime on its new LibraryXpress Neo series launched in January).

Case study - Littlewoods
The Littlewoods Organisation decided to integrate its three trading divisions - Home Shopping, Index Catalogues, and Retail - for business reasons. The company decided to integrate the IT infrastructure at the same time, to reduce maintenance and staffing costs and to improve flexibility.

Littlewoods has adopted a networked approach, consolidating onto EMC Symmetrix disk subsystems in two separate storage farms on different sites, linked by SRDF (Symmetrix Remote Data Facility) software. There are also two separate networks, built from Brocade switches. The facility provides a total of 98Tb storage for over 50 servers, including an IBM MVS mainframe host and Sun Solaris and Windows NT systems.

This infrastructure is now in operation, and has already produced substantial benefits for Littlewoods. According to Group IT Director David Hallett: 'I would estimate that in terms of performance gain, saving in backup time, the pooling of Dasd and reduced maintenance, Littlewoods is saving approximately £750,000 a year.' He added: 'From the customer perspective the new solution improves the uptime of applications and moves the company far closer towards the goal of 24x7 operation.'
Read more on Business applications