Sun Microsystems joins forces with AMD to offer 64-bit servers
The benefits of 64-bit computing and the battle against spam were key talking points at last week's Comdex IT show and conference...

Download this free guide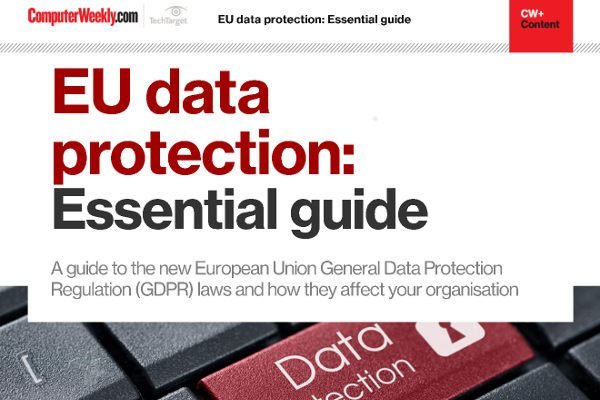 EU data protection: Essential guide
Access this guide to aid you in facing the challenges, opportunities and key actions need to consider in preparing your organisation for GDPR.
By submitting your personal information, you agree that TechTarget and its partners may contact you regarding relevant content, products and special offers.
You also agree that your personal information may be transferred and processed in the United States, and that you have read and agree to the Terms of Use and the Privacy Policy.

The benefits of 64-bit computing and the battle against spam were key talking points at last week's Comdex IT show and conference in Las Vegas. James Rogers reports.



Sun used the Comdex show to announce an alliance with processor firm AMD. The companies plan to roll out two-way and four-way Sun Fire servers with 64-bit Opteron processors during 2004.

AMD will also work with Sun to develop the Solaris operating system and Java on the 64-bit processors, with 64-bit Solaris becoming available on Opteron in the first half of 2004. Currently, users can run Solaris software on AMD's Opteron processor in 32-bit mode.

Sun chairman Scott McNealy said the move promised to deliver greater choice of processor and better performance to customers.

Mike Davis, senior research analyst at Butler Group, believes the agreement will drive down the cost of 64-bit computing. "For users, this should mean higher performance at lower cost," he said. "This will contribute to the wider adoption of 64-bit, which will inevitably reduce costs further."

Analyst firm Gartner also said the deal could be good news for users, particularly Solaris or Unix customers seeking a migration path to Linux. Sun's Opteron should be considered for 32-bit and 64-bit solutions, particularly in high-performance applications, Gartner said.

However, Gartner warned enterprise Linux users to wait until there is evidence that a combination of Opteron and Sun would succeed as a platform, before switching to the new products.

IBM is already selling systems using Opteron technology. It launched the eServer 1350, an Opteron-powered super cluster, earlier this month.

There has been a flurry of activity around 64-bit computing this year. In September, Intel unveiled its low-voltage Deerfield Itanium 2 processor and AMD launched its Athlon 64-bit chip for desktop and mobile PCs.

AMD also announced three additions to its Opteron range at Comdex. The 148 model is for single-processor workstations and entry-level servers, the 248 version is for dual-processor servers and workstations and the 848 is for high-end enterprise-class servers.
E-Handbook

E-Handbook

E-Zine
Read more on IT for small and medium-sized enterprises (SME)