Storage Decisions Downloads: Storage Architectures
Tiered storage plus other material that can help any manager set up or administer this new architecture.
TRACK: ARCHITECTURE
Data classification is at the core of nearly all modern storage management techniques and tools. Treating data as information with a specific, classified value to the company will allow storage professionals to manage storage systems more efficiently and to align storage operations with their companies' strategic directions. Featured in this track will be the popular Tiered Storage School sessions along with other sessions that can help any manager set up or administer this new architecture.
Downloads included in this track: (click title to download slides)

Tiered Storage/Data Classification School I
Speaker: Greg Forest, VP Services Delivery, Contoural
Description: Business needs and compliance requirements continue to drive frantic data growth. But organisations do not need to spend their last dollar trying to keep up with data growth, legal requirements or operational pain. Instead, a sensible and smart tiered storage infrastructure can help.
For more information: View the Tiered Storage School webcast series

Download this free guide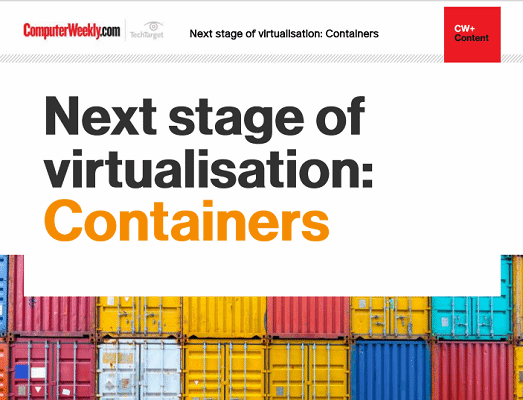 Next stage of virtualisation: Containers
Who doesn't love building blocks? Following the burst of cloud computing, containers are becoming a necessity for all organisational transformation and development. Follow us as we go through the technologies that complement and enhance their use, and outline a first-hand insight into the impact.
By submitting your personal information, you agree that TechTarget and its partners may contact you regarding relevant content, products and special offers.
You also agree that your personal information may be transferred and processed in the United States, and that you have read and agree to the Terms of Use and the Privacy Policy.
Tiered Storage/Data Classification School II
Speakers: Greg Forest, VP Services Delivery, Contoural
Description: By classifying data in the right storage buckets, companies can substantially reduce storage costs across the board, while improving business service levels for their most critical data. In many cases, organisations are able to defer additional purchases of high-end disk storage for up to three years.
For more information: Buyer's Guide: Data classification tools
Stanford University's Nas Shootout
Speakers: Dan Stillmaker, Director of Storage Systems, Stanford University and Brian Babineau, Analyst, Enterprise Strategy Group
Description: Having been privy to this process, ESG's Brian Babineau will interview the Director of Stanford Storage Systems Group to review the major steps of Stanford's Nas Shootout. While many organisations believe that a 'shootout' solely involves performance testing -- Stanford focused on manageability, resource utilisation, and information access.
For more information: Florida city government consolidates Nas with Siafu's IP San
The Benefits of File Area Networking (FAN)
Speaker: Brad O'Neill, Senior Analyst, Taneja Group
Description: With the proliferation of file data we have seen an explosion in the number of ways IT teams can manage unstructured content. In this session, Brad O'Neill explores the types of file management technologies that make sense for particular environments.
For more information: Nas checkpoints for NFS and CIFS file systems
RAID + 1 -- Grid Storage Advances
Speaker: Presented by Michael Thomas, Storage Architect, Federal Reserve Bank
Description: What is "grid storage" and how will it affect the enterprise in the next few years? Michael Thomas from the Federal Reserve Bank has done extensive research and quantifying the impact that the adoption could have on his storage environment.
For more information: Get ready for universal grid storage
Back to the full listing of sessions

Other tracks

Executive Track

Data Protection Track

Engineering Track

Disaster Recovery Track