Staffordshire Police
Police approach Orange for cost effective solution to enable officers to access information while on the beat
Organisation
Staffordshire Police has 570 officers covering an area of 1,048 square miles with a population of over 1 million residents. The region includes rural communities, the large urban area of Stoke-on-Trent and numerous smaller towns and villages.

Download this free guide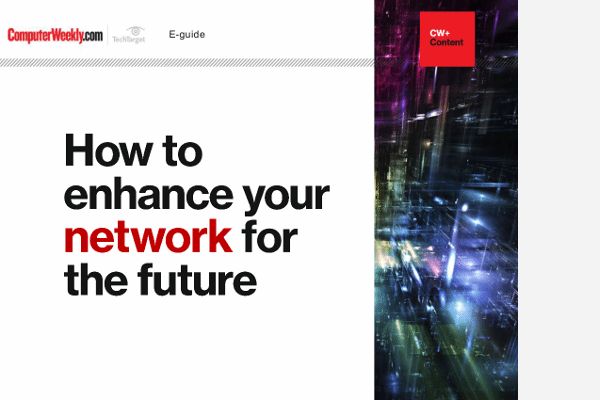 How to enhance your network for the future
Latest on networking developments and directions: NFV, self-optimising networks and IoT enabled smart cities
By submitting your email address, you agree to receive emails regarding relevant topic offers from TechTarget and its partners. You can withdraw your consent at any time. Contact TechTarget at 275 Grove Street, Newton, MA.
You also agree that your personal information may be transferred and processed in the United States, and that you have read and agree to the Terms of Use and the Privacy Policy.

Communications Challenge
Staffordshire Police needed to increase the amount of time its officers spend on the street fighting crime. In the past police officers had to regularly return to the police station to report details of crimes and look up information on the Police National Computer (PNC) to assist in their enquiries.
Information can also be passed on via the private mobile radio system. However, this requires dedicated staff in the police stations to look through the information on the PNC and pass this on to the officers, potentially causing delays.
Communications Overhaul
Staffordshire Police approached a group of technology companies including Orange, Panasonic, Citrix and Microsoft to provide a cost effective solution that would enable it's officers to access information while on the beat.
Officers can now securely access the PNC and crime reporting applications, via rugged Panasonic PDAs. The Panasonic Toughbooks use thin client technology from Citrix to access Microsoft servers running the PNC and crime reporting applications. Data is sent using the Orange GPRS network enabling officers to send and receive information within seconds. No data is held on the devices, so without proper security codes data cannot be accessed should any of the devices go missing.
At present, 60 officers are trialing the system which will be rolled out to all officers on shift this year and to all individual officers by the end of 2004.

Orange GPRS
Staffordshire Police will be using a secure leased line on the GPRS network.
Orange has been working closely with Staffordshire Police to enhance the GPRS network across the county to ensure a high quality of coverage.

"The initial aim of enabling police officers to access mobile data was to increase the visibility of police officers in the community by 10%. We have achieved this and are now working to further reduce the need for an officer to return to his or her station to carry out administration and reporting."
Ian De Soyza, Project Manager, Staffordshire Police
Customer Benefits
The focus of the project was to ensure that the mobile access for the police officers was secure, stable and simple. Police officers can now access information from their mobile devices which has lead to:
Improved Police visibility: Remote access to the PNC and police reporting applications means that police officers can spend 10% more time on the street as they no longer need to return to the police station to file reports.
Faster access to information: Enquiries over the GPRS network take seconds to return detailed information directly to police officer at the incident site. This process used to be done over the radio, requiring an officer within the police station to look up the information and verbally pass on the information.
Improved productivity: Police no longer need to return to the Police Station or Police car to make reports and access information, allowing them to spend more time liasing with members of the public and dealing with crimes.
Staffordshire Police are now looking at further developing the number and type of applications police officers can access from their mobile devices. This should enable the officers to spend even more time out of the police station.
"The emergency services sector requires very reliable, secure and easy to use systems to ensure they can provide the best possible services to the public. The use of the Orange GPRS network by Staffordshire Police demonstrates its reliability in providing fast access to data."
Alastair MacLeod, Customer Development Director, Orange Business Solutions
For further information on Orange Business Solutions, click here >>
Read more on Wireless networking