Something for the back end sir?
Frank Booty takes a trip down platform street, to assess the differences between the leading properties.

Download this free guide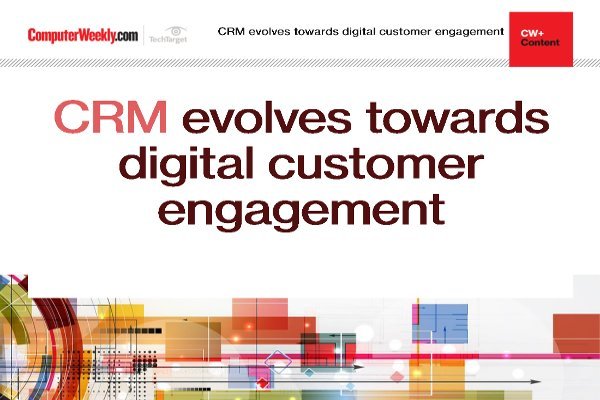 Enhancing digital customer engagement with CRM
Learn about customer relationship management has evolved towards engaging with customers through every channel, with digital at the forefront.

By submitting your personal information, you agree that TechTarget and its partners may contact you regarding relevant content, products and special offers.

You also agree that your personal information may be transferred and processed in the United States, and that you have read and agree to the Terms of Use and the Privacy Policy.

Frank Booty takes a trip down platform street, to assess the differences between the leading properties.



When comparing platforms, the choice of platform is still important, but not tied to one brand of hardware. Important issues still needing to be heeded are communication, scaleability, availability, compatibility, and security. And cost of course. Plus market momentum.

In 2000, analysts at Meta Group looked across eight platforms: OS/390, Sun Solaris (Sparc), HP-UX (PA-Risc), IBM Aix (Power), Compaq/Digital Tru64 (Alpha), IBM iSeries OS/400, Microsoft W2K, and Linux.

In evaluating server platform raw capabilities (see chart), Meta's conclusion is that Unix is expected to become a back-end, legacy operating system platform by 2003/04. In mapping server platforms to e-business tiers (the components of web, application and database management system - see chart), the conclusion is that market momentum is key for application servers. Other analysts have their own views.

Matthew Keep, Sun's workgroup and Netra server product manager, says: 'Server sprawl is a big issue for customers today.' There's a UK company - in the top five of the FTSE-100 - which has some 900 servers outside its data centre. It's a big Sun customer, but as with most corporates, there are other platforms. With 9,000 staff, the ratio of server to people is 1:10. If market conditions continue to perpetuate, soon that'll be 1:1.

'The more servers there are, the more support staff are needed, the higher the maintenance costs, etc,' says Keep. 'That's why there are many server consolidation projects underway.'

Customers today are increasingly aware of two arguments. One is total cost of ownership (ie looking beyond the purchase price of hardware and set-up costs, and factoring in upgrades and support), and the other is that clock speed does not equate to performance (ie add in things like interconnect and input/output bottlenecks).

Analysts at Gartner Group last year reckoned the Unix/Risc market showed 34 per cent growth in units shipped, and 20 per cent growth in revenues. Intel based systems showed 5 per cent growth.

Keep regards this as testament to the power of Unix. 'More and more companies are deploying Unix/Risc as they move from internally-focused operations to internet trading and intranet/extranet working,' says Keep. 'Plus there's growth in the service provider market, whether that's ISP, ASP, SSP, etc, and renting of software applications and using the internet as the delivery mechanism.'

There's strength there somewhere - 80 per cent of ISP applications are delivered over Sun hardware, while 15 of the top 20 ISPs run on the Sun platform.

Gartner, meanwhile, in looking at overall ISV enthusiasm by platform, found Windows ahead of Sun, and well ahead of Linux and other platforms. That was August 2000, and had similar conclusions to work done at the end of 1999. Unix and Solaris were regarded as low risk for 2-4 years, while Aix and Power received a moderate risk rating for 3-4 years. Interestingly HP-UX and PA-Risc receive a low risk. Nothing can be found relating to HP's IA-64 or W2K risk ratings. Intel's 64-bit 'Whistler' chip may be a while off making an imput in this market.

Mark Tennant, Microsoft's Windows 2000 servers product manager, says: 'Last year we were trailing in scaleability and availability. Now, Aberdeen Group analysts point to 'out-of-the-box' 99.95 per cent uptime straightaway. Customers are achieving 'five-nines' availability, which equates to five minutes downtime a year.'

US auction site freemarkets.com with a high-end W2K data centre server achieved a 20 per cent decrease in admin costs and 70 per cent increase in capacity of auctions. Abbey National with a mix of mainframe, Sun Unix, NT4, and Windows desktop platforms, wanted to consolidate NT servers, and did so with a ratio of 15 NT servers to one W2K data centre server. Bookseller Barnes & Noble using W2K advanced server found revenues up 300 per cent, and cost per transaction reduced by 25 per cent. Lockheed Martin moved from NT4, Unix, VMS and Mac to W2K advanced server and saw costs reducing by 17 per cent. Marks & Spencer expects 'net present value' of £12m over three years - reduced costs and a better picture of what's going on in its stores. M&S used 'rapid economic justification' analysis independently reviewed by Giga Information Group to find such projected savings as 4 per cent increase in revenue growth due to direct marketing, and 10 per cent reduction in accounting and inventory costs, through deploying W2K server.

Gary Ciampa, compiler product manager at SAS Institute, says: 'Our cross-compiler development system for Linux allows developers not familiar with mainframe environments to develop applications for OS/390 and VM/ESA at workstations.' SAS' family of cross-compilers includes Solaris, Aix, HP-UX and Windows. 'A customer taking two hours to build an application on a mainframe will typically see this reduce to 15 minutes.'

Information Builders used SAS' cross-compiler on NT to build its Web390 product (a server that transforms S/390 into a web application and data server, which supports global internet and intranet activities). Some builds taking one hour on Information Builders' VM system took seven minutes with SAS' system. Information Builders reckons Web390 built from NT 'appears the functional equivalent of a mainframe build'.

Bold statement
IBM picks up the ball of server sprawl, raised by Keep, and Linux deployment, with a clarion call to 'dump the server farm' and replace it with a mainframe - in this case one z900 running multiple images of Linux. This beast apparently can do the job of 'a football field of Sun, HP or NT servers, cheaper, easier and more energy efficiently'. Bold statement. Out comes the maths justification, accompanied by whoops of delight from technology analysts Hurwitz Group and Matterhorn Group:

A configuration of 750 Sun servers costs $620/day to run; one z900 doing the same job $32/day (that's a power saving of 20:1). With floor space requirements of a server farm, the average is 10,000 sq ft, while z900 needs 400 sq ft. An average of 100W/sq ft brings considerable savings. Add in staff cost savings and the figures ramp up.

Looks like the bean counters who compute platform costs are set to become key people indeed. Giss'a'job.

Timber merchant

A leading UK timber importer James Latham (www.lathamtimber.co.uk) with £80m-plus turnover and 300 employees required new and richer messaging capabilities plus a platform for migration to Windows-based technology
Critical business applications are currently run on a Compaq(Dec) Alpha VMS system. Latham wanted to move from traditional working to client-server, plus offer enhanced comms facilities to employees.
Using Microsoft business partner CCAT (www.ccat.co.uk) Latham installed Windows 2000 server, Exchange 2000, proxy server and SQL server. 'We're running both systems now,' says David Dunmow, group finance director. 'But in 3-5 years time we'll move onto the Microsoft platform to meet our business needs. The Alpha system has been very good but won't meet our requirements in the future.'
Integration with VMS technology has been achieved, so the company can retain the value in its existing investment.
Management information is now delivered promptly by e-mail and improved workflow means the volume of paperwork has been reduced significantly.
Time saving is a by-product of the system - some users have reduced the number of phone calls needed by 100 per cent.
BT ignites international IP

The hosting arm of Ignite, BT's international broadband IP data and solutions business has agreed to make Sun the sole supplier of Unix-based servers to its internet data centres. Storage products are also included in the first $20m tranche of systems.
BT Ignite Content Hosting (www.ignitecontenthosting.com) and Sun have collaborated to add customers such as holiday company Airtours to organisations using the new centres' hosting services.
Included in the technology line-up are Sun carrier-grade Netra servers, Enterprise 420R, Enterprise 4500 and 10000 model servers - and StorEdge array and filer storage devices
BT, AT&T and Concert plan to jointly invest some $2bn up to 2003 to develop a network of 44 internet data centres in 16 countries to deliver seamless e-commerce. The Sun-BT Ignite relationship will see Sun technology in data centres currently in nine European countries (UK, Ireland, Netherlands, Germany, Spain, Italy, Switzerland, Belgium and Sweden).
Vernon Irvine, BT Ignite's president, says his organisation chose to work with Sun 'because of the reputation for delivering internet solutions with the highest levels of reliability, availability, scaleability and security - all key ingredients in our service'.
Contact web sites

IBM www.ibm.com
Sun www.sun.com
Hewlett-Packard www.hp.com
Microsoft www.microsoft.com
Linux www.linux.org
META www.metagroup.com
Gartner www.gartnergroup.com
IDC www.idc.com
SAS Institute www.sas.com/sasc
Aberdeen Group, DH Brown Associates, Hurwitz Group (www.hurwitz.com), Matterhorn Group (www.matterhorngroup.com)
Read more on Business applications